Video viewing is no more restricted to just PC thanks to the advent of technology. From business campaigns to pure entertainment, videos are everywhere and no more restricted to just PCs and all that is because of the development of video streaming technologies and service providers.
Video streaming sounds like a big deal, especially when it comes to creating one on your own video streaming site like Youtube, Netflix, Hulu, Twitch and of course it is.
Here we have discussed how to create a create a video streaming website, the technical requirements and debriefing of the basic terms that needs to be learnt before going for the build of a online video streaming website.
What do video streaming websites like YouTube and Netflix do in global VOD market?
According to Statista report as of February 2016, YouTube enjoys 75.1% of internet video portals market share in the US and Netflix comes second with 8.3%. Other major players like Hulu, Twitch.TV, Dailymotion, Bing Videos occupy the rest of the spots, respectively.
YouTube, the video sharing website that consumers and video content creators love has been generating revenue from ads that run in between a wide range of user-generated video contents. According to The Wall Street Journal, YouTube doesn't turn a profit though it manages to break with its 1 billion+ viewers.
Netflix is purely subscription based video on demand holding arguably the biggest collection of movies, TV shows and other video contents. With more number of competitors pouring into the video on demand market, Netflix competes in terms of price, content diversification, personalization of content and multiple device compatibility.
But wait. Is there an easy way to create Online Video Streaming Site like YouTube, Netflix, Hulu, Twitch?
When it comes to how to build a video on demand website, questions like
"Should I opt for a customer development",
"Would a Youtube website clone work?" or
" Can I go for a Readymade framework for building video on demand website like Netflix?" will come into play.
Starting from the scratch would be a little complicated and takes time. So opting a readymade video on demand solution to start a business like Netflix would be a wise choice.
Build your own video streaming Website using a video on demand solution
Contus VPlay is a user-friendly video on demand solution that lets video creators host, distribute, store and market their contents over multiple devices across the web. This VOD website building software is readymade and customizable.

How Contus Vplay Helps you to Earn Like Youtube, Netflix, Hulu, Twitch?
Video Distribution and Syndication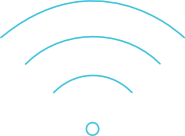 This features helps to plan your video content delivery by creating a video distribution network for maximizing the content visibility and generates revenue by syndicating it across various channels. You can make partnership with the publishers, can stream live contents that can result in building your own system where that can be controlled without depending on your partners.
Video Monetization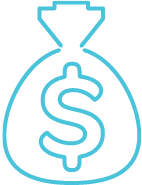 These monetization techniques helps to make the most out of your videos and mainly built for capitalizing on all possible revenue generating opportunities, It betters your revenue graph in a quick time. Based on the category of the video contents video monetization comes in many forms and the right strategies allows to maximize the revenue.
Pay per view
Advertising
Subscriptions
Purchasable assets
Online TV subscriptions etc.
Video Discovery
Provides a clear mechanism that helps in discovering preference and browsing patterns to offer personalized suggestions which in turn earns clicks. This video on demand software provides advanced keyword search system which can fetch the the most related video contents that in turn improves traffic, page views, ad revenues & average time of your online video streaming website.
Suggesting the videos relevant to the viewers' needs extends your video reach and at the same time increases the video views too. The right video discovery platform can gain a good growth in video engagement.
Vplay's Added Features for your Video Experience
Device fragmentation
Can get mobile apps built for reaching mobile audience and other device dependent applications as well.
Transcoding
Provides video encoding and adaptive bit-rate video delivery that ensures quality video output and safe storage.
Video Delivery
Contus VPlay provides Amazon cloud hosting (EC2, S3, Live Streaming) and and content distribution to every nook and corner of the globe via smart content delivery network. Your website will be scalable and data will be safe.
Content Management and DRM
To prevent your data from being forged or hacked, Contus VPlay DRM, provides access control, that lets you limit video access based on date, domain, IP, location etc and interface to classify, name and group video contents.
Payment
Multiple payment modes, right from online transactions, to paying via app stores.
Reports
You can know your viewership status, video popularity, analyze user behavior, real-time traffic, consolidate video traffic.
Apart from being a video creator, to start an online video streaming business, you will have to get all the above said things perfect in order to deliver your contents in style, on time, to the right audience via all possible viewer touch points.
With Contus VPlay, a feature-rich and technically sound on demand video platform that matches all the requirements needed to create your own branded video on demand website, you are just clicks away from getting started.