Video streaming has long since found its way beyond the home television. With the help of video streaming, it is now possible to create a world of your own filled with choiceful video entertainment from all parts of the world.
What do video streaming websites like YouTube and Netflix do in global VOD market?
Video streaming websites open up an Universe of video entertainment that viewers can access anytime, from any device they own and watch them at their own pace. Unlike traditional TV, the programs are not scheduled. This liberty in choosing what to watch is the secret to success of video streaming.
The Global Video on Demand Market is expected to reach $74.81 billion by 2020 ~ Mordor Intelligence.
The top rungs of the video on demand market is occupied by Netflix (the first to introduce the concept of VoD), YouTube, Amazon Prime, Hulu, Dailymotion, Twitch.TV and Bing Videos.
YouTube, the video sharing website that consumers and video content creators love has been generating revenue from ads that run in between a wide range of user-generated video contents.
Netflix is purely subscription based video on demand holding arguably the biggest collection of video contents ranging from movies & series on diverse categories offered at great pricing terms.
But wait. Is there an easy way to create Online Video Streaming Site like YouTube, Netflix, Hulu, Twitch?
When it comes to how to build a video on demand website, questions like
"Should I opt for a custom development",
"Would a Youtube website clone work?" or
"Can I go for a Readymade framework for building video on demand website like Netflix?" will come into play.
Starting from the scratch would be a little complicated and takes time. So opting a readymade video on demand solution to start a business like Netflix would be a wise choice.
Build Your Own Video Streaming Website Using A Video On Demand Solution
Contus Vplay is a highly-customizable video on demand solution that helps video creators, broadcasters, publishers to launch their own exclusive VOD website or online TV channel. It can be customized endlessly in terms of user interface, media workflow, bit-rate streaming, revenue monetization, access control and so on.
This 360-degree flexibility makes Contus Vplay a perfect fit for enterprises that want to build and enter the market with their own video streaming website. Furthermore, Contus Vplay is a readymade solution, which makes it possible to customize and launch the VOD website quickly than custom development from ground up.
How Contus Vplay Helps You to Stream Videos Like Youtube, Netflix, Hulu, Twitch?
Video Delivery
Contus Vplay provides Amazon cloud hosting (EC2, S3, Live Streaming) and seamless content distribution via smart content delivery network.
Adaptive Broadcasting
Broadcast videos that automatically adjusts quality according to the bandwidth capacity or as custom-set by the viewer.
Progressive Playback
Your video on demand website can play videos over the Internet like a mp4 video without any buffering or slow loading issue.
Cross-device Delivery
Stream videos in all known formats to any devices and screen sizes including desktops, mobile browsers, mobile apps in Android, iOS or televisions.
Content Management and DRM
To prevent your data from being forged or hacked, Contus Vplay DRM, provides access control, that lets you limit video access based on date, domain, IP, location etc.
Payment
Multiple payment modes including debit, credit cards, net banking, promo codes, loyalty schemes, in app payments, etc.
Transcoding
Provides video encoding and adaptive bit-rate video delivery that ensures quality video output and safe storage.
Reports
You can know your viewership status, video popularity, analyze user behaviour, real-time traffic, consolidate video traffic.
Turning Your Videos into Revenue Centres – Contus Vplay's Monetization Features
Contus Vplay comes bolted with high-end video streaming infrastructure that helps build an online video streaming website with end-to-end video distribution, discovery & monetization capabilities.
Video Distribution and Syndication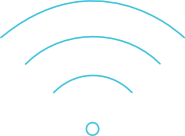 This features helps to plan your video content delivery by creating a video distribution network for maximizing the content visibility and generates revenue by syndicating it across various channels.
Video Monetization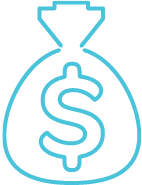 Explore multiple modes of revenue monetization that best suits your genre of video assets:
Pay per view
Advertising
Subscriptions
Purchasable assets
Online TV subscriptions etc.
Video Discovery
Suggesting the videos relevant to the viewers' needs extends your video reach and at the same time increases the video views too. Contus Vplay video on demand software comes with advanced keyword search system which can fetch the the most related video contents that in turn improves traffic, page views, ad revenues & average time of your online video streaming website.
With Contus Vplay, a feature-rich and technically sound on demand video platform that matches all the requirements needed to create your own branded video on demand website, you are just clicks away from getting started.