Windows phone although being the 3rd most used OS it is still lagging a lot in comparison with the two other tycoons namely the iOS and Android. Almost 85% of the smart phones in the world are having either Android or iOS. Therefore Microsoft seems to be more cautious and vigilant in making the Windows to be pushed through.
Although being the third most sought after OS brand of the smart phones the Microsoft powered Windows smart phone was neglected until recently. Recently after the update of Windows 8; the Windows phone are been push through and is trying really hard to be back with a bang. Thanks to the recent update. Now Windows Phone 8 has varied and diverse features that makes Microsoft Windows phone a buy worthy one.
What are all the various changes done to Windows Phone OS by Microsoft post Windows 8 upgrade?
Inclusion of Apps:
A major problem with the users of Windows phone was that there weren't sufficient apps. At least the iOS users felt that there were apps but they were all paid ones but with case of windows there is no variety in apps at all. Although Windows store provides you with variety of apps, comparing with Android or iOS will make Windows app store look poor.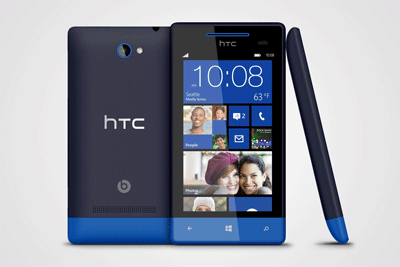 This scenario is changed now. Currently, Windows is supporting a lot of different apps that will enhance the users' perception and liking towards Windows phone. One of the most belated yet sought after app was Instagram which is an online photo, video social sharing service based app.
Change in specifications:
Windows 8 phones that are forthcoming are powered with Snapdragon Qualcomm 800 Chipset. This may be a belated entry considering the fact that snapdragon is widely used however as far as Windows based phones are concerned this is a welcome change that greatly adds bonuses to the specifications of the phone. With such an astonishing hardware and the most speculative OS Windows phone are getting a very great push through.
Phablets and Tablets:
The main reason why Androids sell more is due to the fact that they come in varying sizes and screen sizes. Microsoft seems to be following this trend too. Unlike iPhones and iPads which have either phone or tablet, Android has a concept of phablet which is a phone that looks like a tablet. Windows which had neither phablets nor tablets has now released its first ever phablet Nokia Lumia 1320 in Abu Dhabi last week. It has also planned Nokia Lumia 2520 – tablet's release soon. All the credits go to the Windows 8 OS since it is the major reason behind release of phablets. Windows 8 has been released with support for larger display devices also.
Kid's Corner:
Kid's Corner is an exciting in-built app by Windows where in your kids gets to use the phone for their educational and creative purposes without over using or spending bucks on online purchases. There are a lot of incidents reported wherein kids accidentally spend $1000 dollars or even more at times on online games or shopping through their parents' smartphones. However with Windows 8 the parents came allow their kids to use their smartphones without the stress of getting any erroneous results later on. The Kids' corner provides kids with useful apps and games for the kids and the parents can personalize the apps and tools that ought to be present.
Windows 8 has truly been the lucky charm for Microsoft and with the fore mentioned features and lots more in its kitty Microsoft is sure to push through the tough race that is present in the smart phone industries.