The Smartwatch market is heating up with new releases from Sony and Samsung. While the Samsung Gear Smartwatch has mostly attracted attention for its camera, the device has certainly turned consumer attention towards smart watches. The interest is only set to increase considering that Google is up to something fresh.
Google's keenness for experimenting with wearable technology is already known. After all, they designed the Google Glass. But even before the long awaited Google Glass is released, there is buzz around another wearable gadget from the company. And this time it's a smartwatch.
Google Works On A Nexus Smartwatch
There have been many reports about a smartwatch from Google, said to be codenamed Nexus Gem. Although there has been no official confirmation or denial as yet, the rumor is already making the internet rounds.
The report first surfaced in a Google+ post by Artem Russakovskii of Android Police.  According to the little information that's floating on the web, the Google smartwatch is said to be set for launch alongside the new Google Nexus 5 and Android KitKat. The tentative date for the event is October end.
The Motorola Angle
Motorola, which is now part of Google, had already launched MotoActiv, a smartwatch and fitness tracker combo. Earlier this year, there was news that Motorola was also planning to launch a new smartwatch named Moto xWatch. It was expected to be released alongside the Moto X smartphone. It didn't happen.
Google had already been said to have requested a patent for a smartwatch. Now, with Motorola having merged with Google, there are speculations that the new smartwatch from Google, reported to be called Gem, will be based on Motorola's xWatch. Having identified the possibilities of the smartwatch, it is suspected that Google has decided to give it a full Android-wide launch.
Wearable Technology
Wearable technology promises to integrate electronics and computing power with the clothes and accessories you wear every day. This forms a vision of a future in which there will be a seamless interface with the technology you use, integrated into common items used every day.
The smartwatch concept has a long history, going back a few decades. But it's one idea that never took off. Back in the 1980s, Seiko launched watches that integrated calculators, and contact and scheduling apps. The storage technology back then was still in a nascent stage and the watch could just store a 1000 or more characters.
Now, the concept seems to be popular again, with companies like Apple, Samsung and Sony ready to compete in this field.
Somehow, the wristwatch computer or smartwatch has not been a popular idea. Many companies like Seiko, Intel and Microsoft tried it in the past and failed. Samsung, however, recently released the Samsung Gear, which comes with the Samsung Note 3 smartphone. That smartwatch created a buzz mostly because it could function as a spy gadget with its built-in camera.
Sony has also released a smartwatch that can connect to its phones and receive notifications and interact with the phone in other ways. There are also reports of the Apple iWatch, expected to be the next big thing in technology, doing the rounds, but there has been no confirmation of the concept as yet.
The Pebble
The most appealing of smartwatch gadgets has come from a startup named Pebble. They have designed sleek looking watches capable of connecting to iOS or Android devices, and with some pre-installed apps like a cycling app.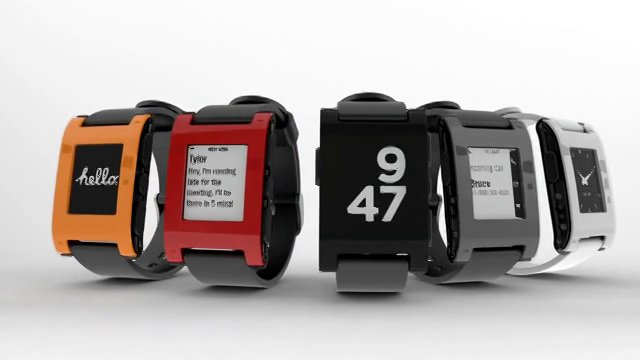 These watches look nice and elegant and come with a range of watch faces to choose from. The gadgets went into production in January this year. And by the beginning of July 2013, they had already sold around 85,000 Pebble smart watches.
Can Google Change The Smartwatch Field?
Where so many others have tried can Google succeed? If Google does come out with the Gem Smartwatch, it might be a little different its competitors' models.
If Apple releases an iWatch, it will connect only with devices from that company. If Android device vendors like Samsung and Sony come out with smartwatches, these will be able to communicate only with smartphones and tablets from those companies.
If Google launches a smartwatch that is appealing in both looks and functionality, it could change the smartwatch landscape. Google, like Apple, will probably allow the device to only connect with other gadgets running on its own platform. Unlike Apple though, Android devices are made by a large number of third party manufacturers. Google gets its revenue from licensing the Android platform to vendors. So, the company will not tie its smartwatch down to one single model. Though it may release the watch with its next Nexus device, the company will probably make sure that the smartwatch can connect to all Android devices.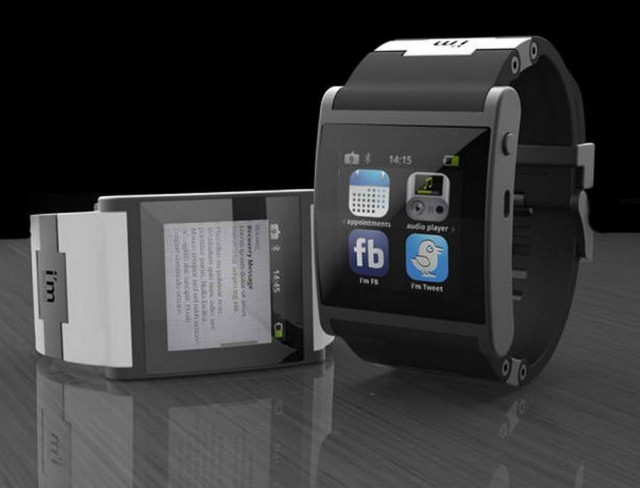 This will provide a larger market for the Google smartwatch. While Pebble is already there with its watches being able to connect to both Android and iOS gadgets, Google has more resources at its command than the startup. So, if the concept takes off, Google can pump in more funds and bring in a design team and technology team to create beautiful devices that provide a lot of functionality besides telling time, connecting to smartphones and other basic apps.
Google also has Motorola's previous experience with smartwatches and the company's technological resources to draw upon. If it really has plans to release the Nexus Gem, and if it has planned the gadget well, Google certainly has the potential to change the face of the smartwatch forever.
Future Of Wearable Gadgets Segment
According to some market research firms, the wearable technology market is set to experience explosive growth in the next few years.  The Swedish market research firm Berg Insight predicts that by 2017, vendors will ship around 64 million wearable tech gadgets.
Other reports suggest that next year, 2014, could be an important year in the launching of new wearable devices and the growth of a market for them. Google Glass and new smartwatch experiments are stirring up interest. Many see this as just the beginning. As the interest in this kind of gadget grows, it will soon open up new opportunities and encourage new ideas.