A consumer compares the features that are integrated in the foreign brand of smart phones with the indigenously manufactured smart phones; one of the bigger considerations is the pricing factor. It is the pricing factor that has overtaken the other factors since the Indian purchaser is extremely price conscious.
Despite the fact that a large number of multinational companies from all over the world have established themselves in the Indian market by commencing their commercial operations in India, a great deal of indigenization has taken place throughout the country. Karbonn Mobiles has resulted in a major transformation of the entire smart phone industry in the country.
The Karbonn S5 Titanium smart phone is a stylish and a large sized phone with a large screen to facilitate easy viewing of the images on the screen. It has been observed that a majority of the smart phone users have an obsession for large screen displays. When a smart phone with advanced features is introduced in the market, it is the price which matters.
The Karbonn S5 Titanium Sophistication Features: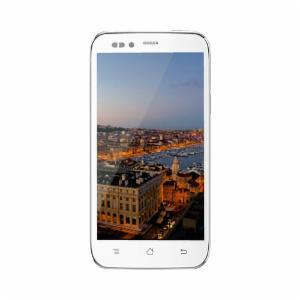 The Karbonn S5 Titanium is light and slim and is easy to carry around in the palm of a hand although it has a large sized 5 inches QHD Multi touch capacitive display screen with a resolution of 540 x 960 pixels supporting 16 Million colors for easy viewing of images on the screen to the user.
Camera:
The smart phone comprises of a 8.0 Mega Pixel rear end camera with a high resolution of 3264×2448 pixels complete with Zoom, LED flash light along with a 2 Mega Pixel front facing camera.
Processor and OS:
Built around the Quad Core Processor with a speed of 1.2 Giga Hertz, this smart phone functions on the Android 4.1 Jelly Bean Operating System which is the latest version in Android based OS. The smart phone also has a 1 GB RAM as well as a storage capacity of 4 GB which can be raised to 32 GB Memory for storing favorite music, videos and films that can be easily be recorded through the smart phone cameras. It also has a support for 3G as well as Blue Tooth and Wi-Fi connectivity and GPRS. The smart phone derives its power from a 2000 mAh battery for hours of pleasure of using the smart phone.
Karbonn Titanium S-Series of smart phones encompasses a gamut of sophisticated features that are usually found in contemporary smart phones launched by multinational companies in the country and is available in the Indian market at a price of Rs. 11990 for the handset.
Karbonn Titanium S5 phone that have been launched in the Indian market are one of the most popular smart phones in the industry today. Not only are these smart phones priced at affordable prices, they are also considered to be the most advanced smart phones.