Unless you've been living under a rock for the past couple of years, it is more than likely that you have come across the term "eSports" on at least one occasion.
While the idea of playing video games in global tournaments for the chance to win huge prize money sounds like something that a gamer may have dreamed up, this is now not only a reality but a major multi-million dollar industry which is attracting a growing level of attention.
A spectacular rise
According to market intelligence organisation Newzoo, competitive gaming is set to generate revenues of $696 million this year and this figure is forecast to rise to an incredible $1.5 billion by 2020 as interest in the scene continues to grow. Already, the industry's biggest competitions offer the best players the chance to win a share of vast prize money, with the pool available at this year's The International event for the game Dota 2 surpassing the $24 million mark. The tournament's winners, European side Team Liquid, took home a cool $10 million for their efforts. With all of this money now involved in eSports, it is unsurprising that it has begun to attract the attention of major sponsors like Audi and also now a fully-fledged betting scene with bookmakers such as Betway Esports, for example, offering odds on the outcome of competitions related to everything from League of Legends to Counter Strike: Global Offensive. Despite this though, at present it is safe to say that eSports have still not yet broken through and become an accepted part of the mainstream public consciousness. There could be a range of factors behind this, including that the idea of watching teams compete on a video game rather than a sports field may simply remain alien to some people. However, could the developing interest in mobile eSports related to Android and iPhone actually have a part to play in bringing competitive gaming to the masses?
A growing area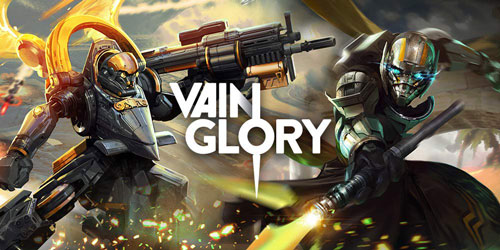 Image Credit: @VaingloryID via Twitter
While professional gaming is most commonly associated with PC and console titles, there are a number of signs that mobile is now being embraced as a core part of the world. Take, for instance, Vainglory. Released in November 2014, the game by Super Evil Megacorp was created for Android and iOS devices, but it has made a strong impression on the eSports world. Almost $800,000 of prize money has been awarded to competitors at tournaments related to the game so far, with a prize pool of $120,000 being on offer at the 2016 World Championships. While the figures come nowhere near to the huge sums related to Dota 2, it undoubtedly shows there is an appetite for mobile gaming in eSports.
Furthermore, a growing number of mobile eSports events are being held across the world. The Kings Cup II tournament for Supercell's Clash Royale offered a $200,000 prize pool and attracted top players from across the world, while Amazon – which recently unveiled details of its new Lumberyard game engine – recently held the Champions of Fire event in New York which featured a line-up of games including Minion Rush, Flappy Bird Family and Pac-Man 256. World Sailing, the global governing body for the sport of sailing, is even launching an official eSports tournament which will be based on the popular simulation title Virtual Regatta.
Massive potential
Perhaps one of the most notable aspects of the competitions above is that they are based around fairly casual and/or mobile games – and this could be why mobile eSports has huge potential. An estimated 2.8 billion people worldwide are thought to have played mobile games in 2016, which means many of the biggest titles have a huge established global fanbase who might be keen on watching the best of the best in action. In contrast, while top titles in eSports have a devoted hardcore following, the rules surrounding their games may not be that simple for newcomers to understand. Quite simply, if any category of gaming is going to push the concept of professional gaming into the mainstream, at this point it is hard to argue against it being mobile. With a growing number of Android and iOS games being used in eSports and new tournaments being held every year, it is will be fascinating to see how this area grows in the coming months.