How many of you all know this that there will be 5.5 billion mobile users by 2018? Yes, you read it correct 5.5 billion mobile users by 2018. Being a professional mobile app developer, you will surely get Goosebumps because the more number of people use mobile phones, the more demand for mobile applications.
Developing more number of mobile applications is not an easy task as it takes a lot of efforts and dedication to delivering wow experience giving apps. When it comes to developing a wow experience giving mobile application, there are some of the best practices that you should consider while developing an app.
Outlined below are the best practices that can help you to build quality yet effective mobile apps for your end-users, so let's have a look on it:
1# Know Your Audience's Mind
Before you kick-off developing a mobile application, it is essential that you know your customer's mind. You need to consider about users' profile who are going to use your application. Know about their goals, challenges and how your application is going to help them.
When you are not among your targeted audience, considering these points in mind will help you to know them. Keeping the targeted profile in mind can be a key to developing a successful mobile app.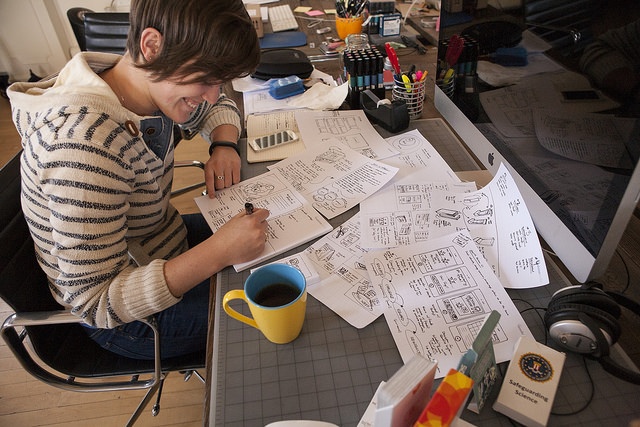 2# Choose Right Development Methodologies
Developing a successful mobile application is only possible if you plan the right design methodology. Having a right and definitive design strategy for your business is extremely important in a cross-platform environment, where multiple efforts may be ongoing simultaneously.
It will be helpful for you to develop a storyboard. You can easily list out a complete functionality, and future components on a piece of paper and reduce problems that may arise at such stage.
It is also a good idea to include potential users in the design process as their feedback will help you out in enhancing the design in a way that is well accepted by the end-user.
3# Try to Make Your App As Comprehensible As Possible
You should make your application as comprehensible as possible for users. Try to include clear yet understandable instructions wherever required. You can include text to accompany graphics.
Remember that you avoid making the common mistakes that relying on pictures to tell the tale. If you will include various graphics in your app, the users will find it difficult to figure out the actual purpose of your application. Therefore, you make sure to maintain a balance text and pictures and deliver succinct instructions.
4# Give More Importance To Security
These days, mobile devices are extremely susceptible to multiple intimidations as they upload and download data wirelessly in the potentially insecure environment. At the time of developing an application, you don't only have to integrate platform's inherent security capabilities but you also need to use tools like encryption to protect sensitive data.
Further, wiping data remotely from a lost device is very vital. By having an automatic backup mechanism is extremely helpful as users don't only need to bother about data backup.
5# Testing, Testing & Testing
Before you release your application, make sure to test it. Make sure to test your application on every single stage of development as it will eliminate the chances of rejection. Moreover, you also ensure that you do the testing part with not only one, but with lots of users. While testing, if you find any issues, fix them and test the app again.
Above mentioned practices are completely best that can help you to develop a high-end mobile application that gives your users an unforgettable experience. 
Author Info:
Shahid Abbasi is a marketing consultant with Peerbits, a one-stop iPhone app development company and the home of app enthusiasts. Shahid likes to be busy with his team, to provide top-notch mobility solutions to enterprises and startups. Follow Peerbits on Facebook.