Box is the cloud service which was launched in 2005 in Washington as result of collage project by Aaron Levie and Dylan Smith, Angel capital was provided by Mark Cuban (owner of Magnolia Pictures). The Box introduced its Open Box platform which helps the client to connect its Box content to other services (some of which are Sales force, Google Apps, FedEx and Twitter).
Box provides better cloud storage service and its accounts are divided into three types, Business, Enterprise and Personal account.  It provides services that are alternative for FTP, NFS and MTP accounts.
Personal Account:
The Personal Account is provided free of charge and helps the client paste its data up-to 5GB free and access it from anywhere and securely! Now you don't have to worry about having you data stolen as your account is protected with double protection!
Business Account:
The Business account is the one which provides services on charges and the services include the providing the Project Collaboration which helps the group to comment, view, share and download the files and work with them securely from anywhere! It helps you to personalize the Box as you want easily and it provides permission to clients to see whoever has viewed files and downloaded them, Virtual data room service is also provided!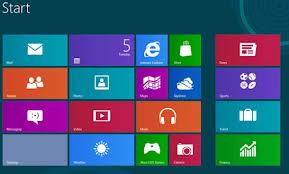 Enterprise Account:
Enterprise account is the biggest account provided by Box and includes the Management of files from anywhere and any device without any data limitation! Box makes sure that information is secured and helps the Enterprise get rid of big file storage and their back up problems with the freedom of uploading a single file of up-to 5GB size with unlimited user's accounts!It is being used by over 150,000 Business/ Enterprise clients!
Windows 8 and Cloud Service Box:
Cloud Service Box provides support for many Operating systems including mobile device systems as Android, BlackBerry, iPhone, iPad, Windows Phone and WebOS can run the Box.
Windows 8 App for Box is pretty neat as compared to web version of the Box it works really smoothly and has about rating of good. The application can be downloaded for free and can be downloaded from the Windows 8 store. Box application is pretty useful as you can pin it to your tiles and upload quick, you can add, delete and view the files directly you can search the required file or folder or Pictures in the Box from the Charms search but in order to upload the files you have to go to all files and it becomes inconvenient, The lack of opening files internally makes Box a little backward.
Overall Experience:
If we talk about the overall usage and overall experience then Box is one of the Best Cloud Services available as it provides support for 150+ platforms integration and makes us do cloud on Social Services as well. With Cloud we don't have to worry about our data backup and we can create more protection through Setting up password, the Box provides 256K encryption that means no security tension at all!