The invention of smartphones has led an era of complete ease at work, let it resemble loads of files to sort out or even delivering a message through bureaucratic natures. And an increasingly flourishing market to smartphones doesn't have a dead end to it, as no matter how much your usage is of this high tech gadget, you'd always have an urge to purchase more of them. And the core relation to these phones thriving in the retail as well as online business is because of two things – the brand which has such a spectacular goodwill and the operating system which one sells. These 2 just take away the percentage of shares if the phone lovers are involved. But before you buy your favorite smart gadget, make sure you do a price comparison on various reliable sites like Paytm, Snapdeal, Askmebazaar, Flipkart, Amazon and more. Well, for the sake of you gadget takers, We have come up with 5 of the best smartphones to buy for Black Friday 2015
One Plus 2
This smartphone, with the magnetizing features which were also resembled in its younger version, One plus 1, is an amazing deal to jump in for. The phone is absolutely affordable with the price tag of just Rs. 24,999/- with a 64GB internal memory card storage. Launching the phone along with 'Lollipop' as it's operating system plus having a 3GB and 4GB RAM for 16GM and 64GM respectively is a smart way to deal with customers choice to buy it. And for the maddening selfie crowd, Oneplus 2 is an amazing bargain as it offers a 5MP secondary camera and a 13MP primary camera. This phone is a revolutionary model, so buy it this Black Friday 2015
Samsung Galaxy S6 Edge Plus
The recent release of Samsung in August, 2015 with a price tag of Rs. 47,700 (64 GB) is an absolutely pleasuring deal, not because of its price which is mistaken to be overpriced, but because of the features present in the smartphone. A hypnotizing crisp 5.7 inches gadget with corning gorilla glass 4 for heavy protection of the cell is simply posh. Introduced with a hint of Lollipop and a 4GB RAM both for 32GB and 64GB as well, it also contains features such as accelerometer, fingerprint and even heart rate. Hence, grab this one for the specialized technology it projects.
Moto G3
An introduction of one of the affordable smartphones with such amazing features in the market just for Rs. 13,000 (16 GB) is all what the crowd craves for. Moto G3 has a nag of producing brilliant quality pictures with a help of its crisp 13MP having auto HDR. Apart from this, the phone also contains availability for the memory card to be inserted with a space of up to 32GB. So don't just think, snatch away this wonder.
Apple Iphone 6S Plus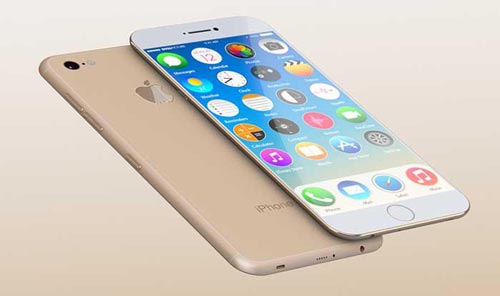 The smartphone introduced for its Apple lovers with an already installed iOS 9, which has won the place for the top 5 in market. The basic and most clever difference between that of iPhone 6S and 6S plus is that 6S plus contains a feature of displaying a variety of options when the button is pressed for a few seconds. And that's where the magic begins.
HTC One M9
A brilliant outlook of a Lollipop smartphone with a 32GB internal storage for just Rs. 30,000 is not a bad deal. The sound quality is a one with car like woofers and also has got amazing base tuner to it. It is the best one for picture crazy people because it, having a 20MP front camera wouldn't let any work prioritize other than taking pictures. So, the picture crazy teens, its time to grab an amazing piece this December.