We all know that mobile apps are having a major part in yielding us with great technology guide. It masters on entertainment field also. Do you love to hear good music?  Then this post would help on that regards. Here I tried to list out the best five music apps that would feast your ears. I am sure that the apps mentioned here would make your phone a good media player.
InsTube is the newest video downloader that is available for Android device. It can be used to download your favorite videos and music from sites like Instagram, YouTube, SoundCloud, YouTube, and 25 such websites. You need not register to use this app. Moreover, its video locker helps you to create a private location on the phone and secure all your videos and music at this location. It supports different video formats including MP4, 3GP, MP3, and M4A. You can even convert the YouTube videos into MP3 and lock any of your videos with passcode. If you haven't tried InsTube yet, it's the time now.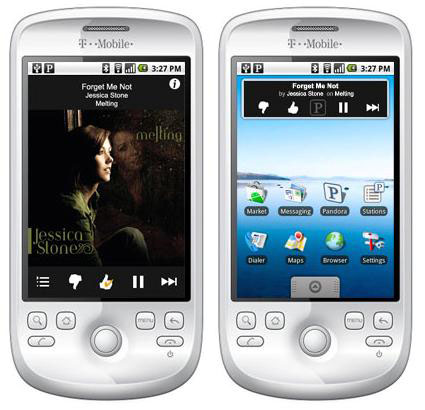 Pandora is the one stop solution as of Internet radio. This app have been welcomed by most of the users and got good reviews too. You can create your favorite Internet radio stations using this app and enjoy the music. Other than music stations you can also listen to comedy genre stations and you can customize the app so that you can listen the tracks similar to your favorite ones. Wherever you are, enjoy the good music by means of Pandora in your Smart Phone.
This app is very famous among music lovers. This app is available at free trail also. You can have a try on it before starting up the process. Spotify Premium is at the top of Spotify experiences. Using this app you can synchronize the favorite tracks of yours into the Smart phone and enjoy the music. There is a option named Spotify library that gives you the option of streaming the tracks of your favorites from library.  Create play list of your own with the list of songs you like.
This app would be a preferable option to power your Smart phone's media. You can listen to your favorite tracks and don't stop with that also you can share those tracks to your friends also.  Are you concerned about the download rates you can restrict it on WiFi, plugged in or both. It also supports your tablet. There is also a free trail of this app available on store. The highlight of this app is that it consumes low battery power. It integrates well with Google reader.
Using this app you can synchronize you Mac or PC with your Smartphone. This app enables you to access thousands of radio stations with a single touch. Winamp is available across the world with high grade of features. Rather than listening to songs you can also get the lyrics of the song in a fast manner. This app also helps to play streaming audio URL's of supported format.
This is yet again a best option to enjoy music. See the lyrics while the song is playing and this app enables you to stream free songs and lots more. This app has fans of about 100+ million people throughout the world. You can share the best music to your friends through Social media sites. This app also helps you in buying links, YouTube videos at the instant of time. You can also get the real time updates of your favorite artist in Social media sites.
Conclusion:
The apps mentioned here would relish you good music with no doubt. There are also many other apps available regarding music out of the apps in this article have prime place.