Man has fewer choices when it comes to fashion and wearing. One of the gadget that has been use for wearing and as style statement is Wrist Watch, made in 17th century they have gone through series of changes in Design and type. The earlier ones use to provide only time but now they provide Date, Alarm, Stop Watch, Diving height, Compass, Remote (for Televisions), Calculator, Phonebook and Television in them!
Smart-Watch Future or Illusion:
As the technology is getting smaller in size but bigger in offering, the Watches are suspected as future mobile devices and many companies have started making Companion watches for smart phones powered by IOS or Android, which help the person view texts, Emails and other notifications as well as manage applications directly from the Watch, this helps the person keep in touch from the wrist and view them quickly!
Beginning of Smart:
The revolution of smart watches begun in 2003 as when Wrist Watch which could run on Palm OS was introduced by Fossil which had a processor of 66MHZ, 8MB RAM and 4MB flash with touch screen of 160×160 pixels. The main drawback was battery timing and also the complex functionality with 220$ introductory price and as the result, it failed!
Development in Technology: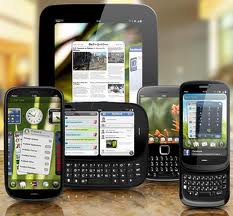 But now after huge success of Android OS and Apple OS people are able to use these small devices and as the result many companies have introduced Smart Watches, but WIMM One is completely smart! As it is powered by Android 2.1, CPU of 667MHZ, RAM of 256MB and Storage of up-to 32GB, with Bluetooth, Wi-Fi, USB 2.0 and Built-in App store! The device is touch based and provides 30hours standby. The advantages are Style, privacy, easy viewing and you can receive all the updates in your hand! Other alike devices are ACTV watch from Motorola, I'm Watch, Sony's Smart Watch, Pebble and Wear IT Sports Watch. The Martian Passport watch provides connectivity a little better as you can answer calls too via its microphone and speakers.
Post Script:
There are many wrist Watches available in the market which provide SIM functionality too but they are not popular as they are manufactured by companies which have small budgets. The best example of Standalone Smart Watch is Watch from a small company VEGA and it provides Watch powered by Android 2.2 with SIM-card support as well as 2.0MP camera, Video Recording, MP3 player and Storage is of TF card. Buying this watch will complete your Time piece need, Calling and Texting Need! Other devices from other companies come with Wi-Fi support and Dual SIM Support with Camera but without any Smartness!
But the way Wearable Companions are being manufactured soon we will be Answering our Facebook Messages with Wearable device provided by Apple/ Samsung/ Motorola or Nokia. The reason to it is simple we need convenient ways, the reason why Laptops are Famous because you can carry them, the reason why Tablets are Famous is their enhanced portability and more offering and the reason Androids are Famous because they provide more!