When it comes to creating an explainer video, it is important to understand that there is a long creative process involved. Understanding this creative process and how it can help your video to evolve will ensure that you produce a video that can easily explain the ins and outs of your product to your customers.
Initial Meeting
When you decide to create an explainer video, you will need to have a meeting with everyone who is going to be involved in the process. Information needs to be gathered by everyone. All of the information that you wish to convey to your potential customers needs to be there, so this is going to require the right amount of research as well as information from the individuals who created the product or service in the first place.
Brainstorming
This is probably one of the most important parts of any explainer video creation. You need to bring everyone together so that they can get a few ideas out. Brainstorming can often introduce one idea and then introduce a few more. One idea leads to the next and you can write all of them down. Those at the meeting will be able to take a look at everything and see what can go into the video and what needs to be left out. This is when the process is at its most creative and you can come up with an ingenious video concept.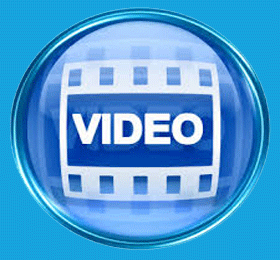 Writing the Script
Once a basic outline of the video has been created, it is time to get down to writing the script. Some companies may have a dedicated team of writers who will be used in order to help this process along. Writing a good script is something that is going to take time. When it comes to a business, it will also require a lot of work from the entire team. You need to have different ideas and different skills working together in order to create something amazing.
Voice Over
Someone needs to be selected for the voice over. A good explainer video will have a voice over that ensure the customers can follow it. If you want to sell to different countries then it may be necessary to translate the video into different languages. Choose someone with good diction and a unique sound to their voice to bring the viewer in to the content.
Animation and Further Processes
The actual creation of the video is going to require further processes, but all of the basics have been covered. Animation and illustration will go hand in hand. Animated graphics will help to make the video more exciting.
It is important to try and capture your audience's attention from the very start. This is of course going to take a lot of creativity, so you need to ensure that everyone in your team is up to this. When it comes to explainer videos, all good ideas need to be considered for the final product.