If you are a newbie to the world of internet then you are warmly welcomed in this most exciting and competitive marketplace; probably the biggest global market of buying and selling. Web hosting provides opportunities to individuals and organizations to have a website and make it accessible by World Wide Web. Once you have developed a website then you got two options; one is to go for free web hosting services provider, and second is to go for cheap web hosting companies. The second option is best. In order to make your selection easy this article would present to you advance tips about selecting web hosting services.
How can you save the cost?
Now a days the most popular and affordable hosting is shared hosting. In this you share the host with other websites. Shared hosting reduces your cost and makes it most affordable option for you. Some people worry about downtime due to sharing the host, but it is not the problem at all for small scale business operators. For those medium scale business owners who want somewhat an individual and not shared host. Virtual private machine or VPS is best suited for them. This refers to the virtual machine exclusively used for individual customer. It allows more customizable experience because main server divides in virtual servers as compared to shared servers.
What if you have heavy traffic load?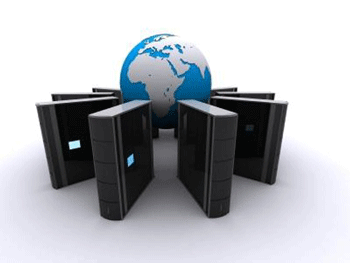 If your website has a large number of traffic or deal with the workload of an institution then dedicated or managed server hosting is best for you. This is a type of cheap website hosting in which you can lease an entire server only reserved for your use only. It is like big dog on the block. While working on a dedicated server you have flexible approach as compared to the shared host. You are provided by the freedom to choose your own hardware and software. On the other hand Reseller hosting is referred to the providers who purchase services in order to resell them. It is becoming popular but sometimes it is difficult to differentiate between a reseller and a dedicated hosting services provider.
Miscellaneous Hosting Services
There are other different types of advance hosting services. Carbon neutral hosting refers to the net carbon zero footprints provides a chance to the web developers to achiever zero carbon emission. Another is wind and solar hosting services. They derive energy to run the hosting servers from green sources like air and solar energy, so that they cause no pollution and are termed as eco friendly hosting services. These all are the types of green hosting servers. You should go for such type of cheap hosting services; in order to protect your planet.
Is Redesigning of Project vital?
Many companies and individuals look for redesigning their website to sustain in this competitive environment. It makes navigation easy and gives a user-friendly environment to the visitor. By redesigning your website you can apply advance technologies and can outrank your competitors. By offering a better website to your customer with easy navigation and targeted content you actually facilitate and attract buyers; hence this traffic is transformed to sales. So, you have to choose the best cheap web hosting services that can cope with your issues demands and requirements.