Order and inventory management are heavily interdependent functions that can spell 'PROFIT' or 'LOSS' for a business. Effectively managed inventory will ensure 100% order fulfillment. A well established inventory and order management software can go far in keeping costs down and ensuring profitability. In case you have been wrecking your nerves trying to find the best eCommerce inventory and order management software available in the market today, we thought of making things easy for you.
Here is the list of Top 5 Order & Inventory Management Software that workly perfectly businesses of all sizes, shapes and types. Check out their brief overview as below: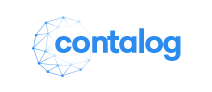 Contalog is a market leading cloud-based multichannel order and inventory management software. It is decked with features for effective inventory and order management that an ecommerce business will require in its daily operations. In addition, as a cloud-based order management software Contalog offers multiple channel inventory and order management capabilities from a centralized interface. Contalog can be optimized for perfect B2B ecommerce operations also, if required. Contalog also offers mobile capabilities in addition to field sales boosting features like digital catalog, product info management, etc.

Tradegecko is a comprehensive online inventory and order management software that smoothens operations for ecommerce stores through cross-channel, multiple-location, inventory and order management. It also offers integration with third party extensions/software like QuickBooks, logistic systems, etc. for automating manual operations. Tradegecko comes with a number of analytical reports that makes order and inventory management a breeze through for all user organizations.

Stitchlabs is a multichannel cloud inventory management software that helps online businesses to maximize their resources by automating routine tasks. Being cloud based, Stitchlabs offers quick scalability and automates inventory and order management processes completely from scratch. The inventory and order management software also offers deep insights into business performance through analytical reports that facilitate meaningful business decision making.

Getcarta offers end-to-end order and inventory management. It automates the recording of buying and selling transactions the moment it is transacted. Getcarta also simplifies inventory tracking through cloud saas based inventory management. No more use of redundant data as it is in spreadsheet software. Other noteworthy features of Getcarta an inventory and order management software for eCommerce include centralized inventory management, multiple-channel sales management, efficient management of orders, etc.

Linnworks is an inventory and order management software for trading enterprises that claims simpler, quicker and even completely automated inventory and order management operations. The order and inventory management software is a an ideal match for multi-channel ecommerce businesses through centralized control, simple interface, flexible customizations, simplified listings, etc. Linnworks does not have a mobile yet, but has a responsive web design which is also cross-browser compatible.
Final Verdict
All of these inventory and order management software are ideal choices for order and inventory management for small to large scale businesses. They offer immense flexibility for customization and scalability which a business will require as and when the volumes pick up. Cheap is not always the best. We urge you to do a complete walkthrough these options before making your final choice.