The social media without any doubt has proven to be very useful to the human society. Its usefulness cannot be over-emphasized. The social media has brought succor and relief to many people. It has helped in the growth of many business organizations. A lot of people use it as a means of keeping themselves busy. Notwithstanding these advantages of the social media, there are some negative side effects of the various social media sites.
Visit to social media sites:
Visiting the social media sites constantly can make you to be addicted to the sites. This is very dangerous considering the danger of addictions. When you become addicted to the social media, it will be taking a great part of your time. You will not have an effective time for yourself. People who are addicted to the social media sites are hardly focused ion whatever they are doing. It takes your mind away from what is important and sometimes turns your mind to trivialities and mundane things.
Are you are student? Social media can make you to be less focused on your books. This is especially if you are not making negative use of the social media such as useless browsing, face booking  tweeting, etc. Some students have formed the habit of chatting on their Facebook or tweeter whenever they are in the lecture room. This is certainly not healthy for the god academic performance of such students. The social media, when it becomes habitual to a student can turn his mind away from his or her books. Such a student will find it very difficult to focus on his studies.
Flaws of social media: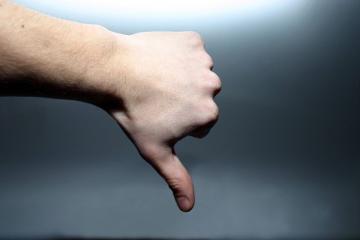 Pornography is another disadvantage of the social media. There are many pornographic pictures and videos in the you tube that are downloadable. Young people normally spend a good chunk of their time browsing through pornographic pictures. In the Facebook  there are many picture and video links that display erotic scenes. Searching through the internet, you will see millions of pictures posted, and more are being posted daily for the purpose of sexual arousal.
The mind of the youths normally get corrupted when the watch such erotic scenes. Apart from this, there is the avenue for sharing of pictures and videos. Example, in the Facebook  one can snap his nudity and send it either to his or her friends or post same in the news feed page or other people's timeline. Some youths who do not know the benefits of using the social media make it a priority to the visiting the various sites for the purpose of viewing these obscene pictures. Since the social media is not censored, it is very easy to be visited by any person.
Some people have been defrauded through the social media sites. There are countless reports of people who were invited by friends whom they met on the social media sites. Such invitations normally turn sour. Some have been killed by their Facebook friends while others have been duped. Nonetheless, positive use of the social media will surely yield a fruitful result.