Tablets are the latest trends in the technological field. It is considered as all in one computer system that can be held with hands and is very easy to use.  The Apple iPad is the first Android tablet that came into the market and great hype got created about it. It has got impressive feature along with many other advantages. The device is lightweight so very easy to carry and can be operated using the finer touch.  Apart from the Apple iPad, there are several other Android tablets in the market so shoppers have the wide array of options to choose from.
One of the most important benefits of using the tablets for the business is because of easy to use and portability. As long as wi-fi signal is there, the business owners or executives could look at any information regarding the business very easily. They could check the sales report or could check the inventory or could do the analysis at any point of the time. Tablets ensure that the business owners and managers do not lack the updated status of their businesses.
You Might Also Like: IPad is not Connecting to Wi-Fi – Follow the Tips
It is also possible to accept the credit cards while the person is on the move. Using the tablets, it is much easier to store, access and handle sensitive data. There are many signature apps available on the tablets that allow the business owners and executives to handle the documents like legal documents, contracts etc and they could be stored safely and could be shared as and when required.  There are V-image based electronic signature apps available on the tablet.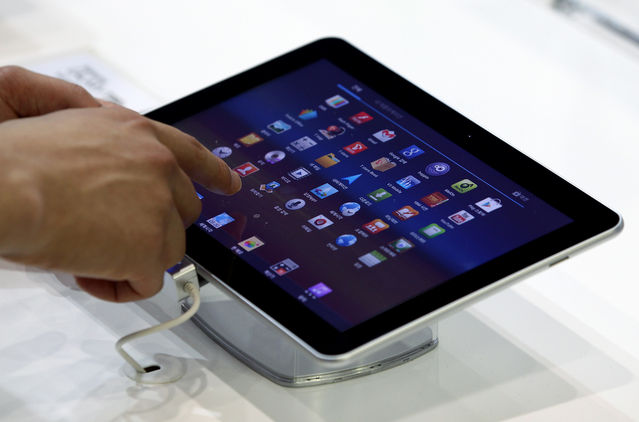 Most of the tablets have slot of memory cards so the storage capacity could be increased to 32 GB. For the professionals, it becomes much easier to communicate with the clients using tablets. Those professionals who are looking for the ways to streamline their business, a business Card reader app can be used. By using ABBYY, which is a business card reader, the professionals could get in touch with their LinkedIn and Twitter accounts so that they could have better business links.
Businesses are on the way of refocusing their mobile strategies and are turning to tablets. The market research reveals the fact that more than 22% of the US companies have got tablet deployed for their business.  The tablets are getting accepted by the businesses as it helps in reviews, analyses easier, tapping the internal and external data and also remain connected to the business 24 hours a day even while you are on the move.