Social media is an interface for social interactions. It includes many techniques and tools that help people to communicate easily with each other via internet through audio, video, images and other multimedia communications. It is necessary for business organisations to have a good social media presence. It provides opportunities for businesses to link with people and other professionals in the respective niche.
Proper business research conducted through social media can help in improving transactions and expanding service in business. It helps small businesses to boost their sales growth by managing visitors/followers. There are various sites to choose from, but the aim of every business is to obtain more consumers. Social media is a mainstream platform, which organisations use to connect with followers.
To increase followers through social media, you can try the following: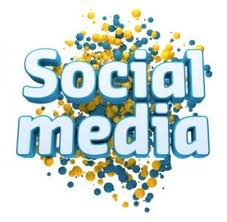 Post frequently: -You have to be active on the social networks and post updated content on a regular basis. Keep in mind not to irritate visitors by posting the same content. To schedule your comments and tweets, there are some tools like tweet deck and hoot suite. You can use these soft wares to post and comment using the social media platform.
Try to avoid mistakes: -Although not always applicable, it is easier to correct mistakes in personal profiles on social media sites. But correcting wrong data in company profiles is very difficult.  Social media is a vast network and it can spread information to hundreds of people in a fraction of seconds.  So, be careful and provide accurate information in newsletters or articles. Do not post same contents on every social media site as it gets boring.
Service to customers: -Focus on customer service. You may get negative feedbacks about your product or brand through reviews posted by users. Respond to these tweets and comments, and encourage users to provide you suggestions.  Also, reply to any queries made by customers.
You can create a YouTube account to post your videos: After uploading a video, share it with other social media networks like Facebook and Twitter. You have to create videos based on natural content on a systematic basis. Update your videos weekly to find new followers.
You may create a blog and start a feedback loop: Finally, follow the web analytics to know your customer needs and make every effort to fulfill them.
Use the Social Media Bar tool: The tool enables you to share posts about your blogs and also lets others share your articles and content through Social sites like Google Plus, Twitter, LinkedIn or Facebook.
Always use fresh and unique content while posting on social sites. Make sure that it is free from grammatical errors and spelling mistakes. People tend to be interested in original and interesting content that is free from mistakes and provides new information.