If you are a person used to keep your eyes always glued to your smartphone or always sensitive on time while exercising, then you are the target market for this. With the growing speculation about American multinational electronic dealer Apple coming up with an iwatch, competition is now rife from other key players to introduce the 'intelligent' watch into the markets.
Special Features:
The 'intelligent' watch which is set to become the latest gadget to match the iphone in high-tech trends will enable its users to view their messages and pick up calls without touching the device. According to the manufacturer of the gadget, Italian firm i'm, the world looks at wearable devices as an alternative to saving time.
Essentially, the smartwatch is accessory of the smartphone which enables it to communicate via a Bluetooth wireless technology. With the smartwatch, you do not need to get your phone out of the pocket in order to communicate.
It also has the I'm Sport, a special feature that is linked to the heart beat rate. This assists joggers to monitor their pulse as they exercise. Though there are already such detectors, they are not linked to smartphones.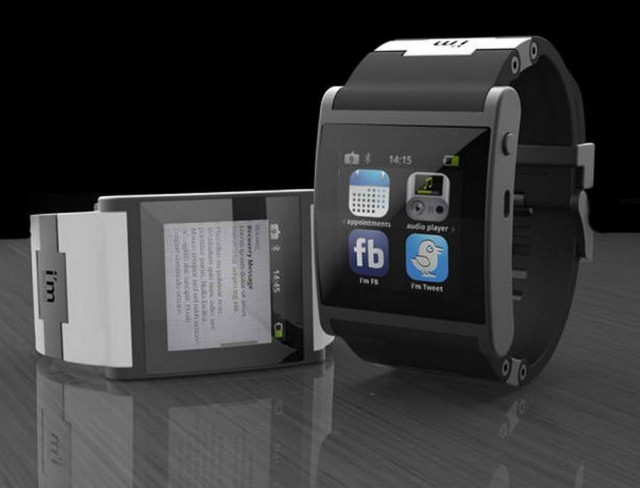 Its square aluminum frame, 1.5-inch touch screen and straps that are available in different colors make it more appealing. It has already been purchased by over 30, 000 buyers most of whom, 80%, are young men aged between 25 and 50. The rest are iphone, Samsung and other telephone using Google's Android operating system users.
According to i'm chief executive officer Massimiliano Bertolini, the device which has already made an entry in several European countries since 2011, will also be available in Spain and make its way to some French retailers as soon as April this year.
Target:
The company's major aim in 2013 is to hit the 200, 000 sales target. It will target women by coming up will more women-appealing designs as opposed to just technology. The device sells for €300. The price can however go up to €16, 000 depending on luxury with silver or diamond coatings.
The design and varying and affordable pricing creates a lot of room for competition from other players such as Japan's giant Sony. Sony's smartphone sells for €130 or the US$150. It is a rectangular, Android and iOS attuned offering which raised over US$10 million within a three-week time frame.
Conclusion
With the latest increasing trends in technology, every other electronic manufacturer company is fighting to come up with gadgets with new and peculiar features to win market shares. This is not a bad thing. It helps in enhancing innovation. It is therefore important to come up with strategies that can make one stay a notch higher in the highly competitive market segment. All over the developed and industrial economies there has been tremendous rise in recent years in strategy and programmatic initiatives to support the diffusion of technology. The effective use and application of technology has been linked to industrial competitiveness. We therefore need to consider the meaning of technology flow and how it weighs on markets in order to remain relevant in the respective markets.