When it comes to selecting a storage unit for storing your valuable belongings, which one will you choose?
a) One which has a good location
b) A warehouse which is easily accessible
c) Warehouse which offers enough security measures in place.
d) Price charged by the facility.
If your answer to the above asked questions is yes, then you will be making the right choice in selecting the most appropriate storage unit. Security of your belongings is considered to be the most important factor people consider prior to choosing a unit.
With technological advancements several security systems have been introduced in self storage units. Let us have a look at some of these systems and how they are used.
System Controllers for Site Security, Access Control
System Controllers are the best option for effectively managing site security. Some of the systems included under this category are intercoms, card readers, keypads with cameras and door alarms. We will discuss each of these in detail.
Digital Video Surveillance: This offers the benefits of digital recording and provides 24/7 security to self storage units. Monitoring the storage unit 24 hours a day personally is not possible in today's fast paced world. Digital video cameras utilize digital technology for good image quality. The recorded video in the camera corresponds with the logs in the keypad entry system. This gives you a clear idea about people who have entered and exited the facility.
Keypad Entry System: With the advancement of technology, we now have the keypad entry system in almost every storage unit. These offer invaluable security to the facility and satisfies customers, who desire high security of their valuable possessions. Only authorized access to a facility is allowed with this security system. Swipe systems are also in vogue these days, which allow or deny entry to a facility.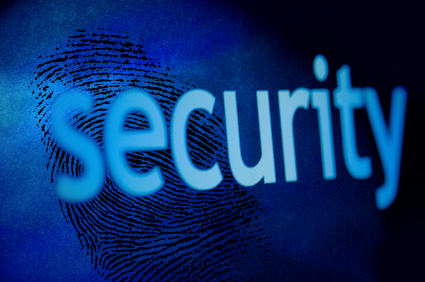 Wireless Door Alarms: Earlier we had door alarms as security measures, but with technological advancements we have the wireless version of the door alarm system. One of the benefits of using wireless systems is that they are inexpensive and are easy for sending, receiving data. Wireless systems are economical and easy to install in the storage units. These wireless devices protect belongings offering you peace of mind.
Radio Frequency Technology: In order to ensure that your belongings are safe, most storage units have started using this technology. This type of security system utilizes minute RFID tags, which are fastened to every item you store. Door scanners identify these tags instantly and detect if goods are shifted illegally. In case your goods have been shifted illegally, you will be able to hear an alarm.
Besides these security systems, most storage units also utilize the climate control technology. This technology not only maintains an ideal temperature in the facility, however it also controls humidity levels. This proves beneficial as your belongings are protected from adverse weather conditions.
Opt for storage units having these security systems to get the best services at the most affordable cost. It is worth paying for such services that offer you enhanced security measures without having to worry about security of your valuable possessions.