People who are so much distressed and worried about having their data's secured with ultimate privacy can find a number of tricks and techniques. There are many potential steps and procedures which could help you to hide your data and have it secure and private. There are plenty of software's available which can aid you to protect the data with secured password protection.
Password protection software can lock the data from 3rd party access, while you will be the authentic person who can view the files and folders that are hidden. Many people don't prefer to use software for locking the files for having it secured in your computer. Without any use of software, you can still protect the folders making it inaccessible and undeletable. Here is a brief guide which will help you to accomplish the process completely.
Folder creation in a defined location: 
Make a folder in a defined location on the hard drive. It is always recommended to place the folder in Program Files and give a definite name to the folder. The folder name is just for your reference, hence make sure to give easy to remember name. For instance, it could be named as Private! Align all the files as text files, videos, pictures or anything whichever you prefer to place it in the private location.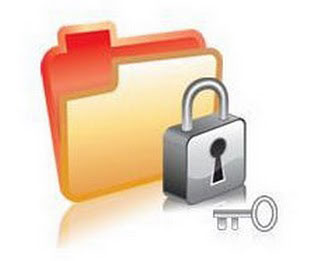 Who can access the folder?
Once when the arrangement is done, you can start making an undeletable and inaccessible folder. This folder couldn't be viewed by your friends or colleagues or relatives. As named in the folder, the data's will remain private for your personal view.
The procedure of making private folder:
The procedure for making the private folder is described here as follows:
Make a folder naming it Private as a command on the command prompt. Explore the command prompt and Press the Win key + R and then type CMD. You will find a dialogue box appearing in the screen and then click Enter. In the command prompt, you need to type the syntax that is stated here: cacls/e/c//d%username%
When typing the above stated syntax, you will be able to create a private folder that is undeletable and inaccessible by anyone. When your friend or someone tries to access the folder by clicking it, they will be able to come across a message like: Permission denied accessing the folder. This entails that the folder is kept secured and it is password protected. Except you, none others can access the files and data's kept inside.
Creating an undeletable and inaccessible folder without any software is definitely a good choice. This is because you don't have to search for valid software to lock the files. Moreover, there is plenty of software which will ask you to pay for using it. Your money is safe and moreover you don't have to worry about the security issues as well. It is wise choice to create private folders through the above stated commands rather than the supervision of 3rd software's. Make sure you have the password safe for further use.