Unveiled by Samsung in the previous year, Samsung Galaxy Note 3 Neo was launched as a lower priced version of the Samsung Galaxy Note 3. Promising powerful features and a smooth experience, the smartphone went on to win hearts! Here's what this beauty holds in itself:
Gorgeous leather stitch design
If you have butterfingers and have often dropped your phone with incurring extra charges on its correction, you will love the design of Samsung Galaxy Note 3 neo! It has a beautiful leather like back cover with sturdy stitching done at the side. This gives you a safe grip of it on any surface. Available in three shades i.e. Black, White and Mint; get ready to turn heads on! will help you buy this amazing phone at an even lesser price through tempting discounts and cashback. The phone has a 5.5 inch screen making itself a winner for watching movies and playing games comfortably.
Exclusive note experience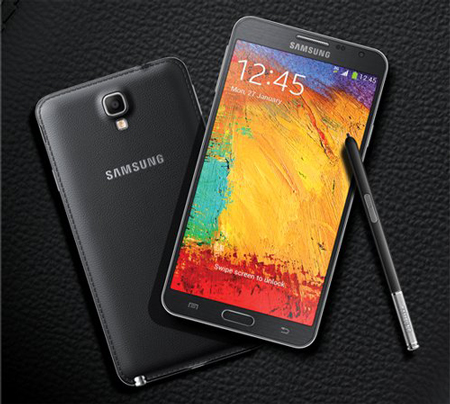 The best part about having this phone in your life is getting to experience luxury at a decent price. The new S pen will make your life easier as it will help you control various functions and features in the phone. Move the pen anywhere on the screen, click the button on its side and easily access a range of features like Action memo, scrapbook, S finder, Screen write and Pen Window too! All these will take your user experience to a whole another level.
Stunning camera
Aware of the fact that camera phones are now slowly eating away the market of digital cameras, Samsung introduced a rich features camera in this amazing model too. Samsung Galaxy Note 3 neo holds a 13 mega pixel rear camera enabled with LED flash light and 2 mega pixel front camera. Features like Auto focus with smart stabilization, drama shot, zero shutter lag, eraser and beauty face in rear camera will help you capture beautiful shots. The presence of BSI sensor with smart stabilization in front camera will enable you to take clear and crisp selfies. Make the phone yours today only without paying a full price by availing homeshop18 coupons.
Fast performance
In an era where new phones are launched every week and that too powered by the latest operating systems, no one will like to hold a phone that runs slow and causes a lot of disruptions while they multi-task. Multi-tasking is the mantra of youngsters these days! Samsung Galaxy Note 3 Neo is powered by 1.7 GHz Dual Core A15 + 1.3 GHz Quad Core A7 and runs on Android Jelly Bean 4.3. This means you can now easily play games while listening to songs or surf web while talking to a friend too. The Android Jelly Bean 4.3 will let you access a range of multiple apps to entertain you and take care of your various lifestyle needs.
Compatible with Galaxy wear
Wearable gadgets are ruling and taking advantage of the opportunity, Samsung integrated the Galaxy Gear technology with this phone for many use benefits. If you go through the torture of receiving an important call while taking a walk in the park, abolish that as you can take calls directly via the smart watch itself. You can send IMs and e-mails easily without any delay when you pick up Neo3. The inclusion of the auto lock features provides a layer of security so as to restrict unauthorized use of the Note 3 Neo as well as of its contents.