Improving customer experience can go a long way. Yes, it's true, when think of the people who will benefit from say a better interface, a better user platform or even a better experience while interacting with customers, the profits keep coming in. The modus operandi is simple, when customers have a better platform to engage with the company, the rest does not matter. Although products and the quality provided is important, it's more important to have a better experience for the customers while interacting with their clients. Recently, a Fortune 200 US financial services company that catered to the families of armed forces, particularly, the military, wanted to look for business management services that would enhance the USER experience.
What were the challenges?
Similar to what most companies want when it comes to improvising the user experience, this financial services firm wanted to improve the accuracy of their consumer loans underwriting process, along with
A better customer experience
Better facilities for managing costs
Improvising facilities to manage volume fluctuations
Continuity certain operations
Arriving at a sure-shot solution was easy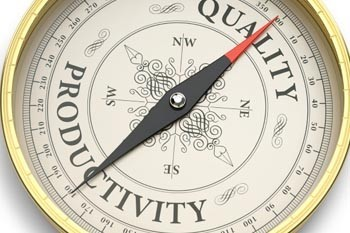 A technology consulting firm like HCL Tech ensured that customers were not hampered in any way. They provided solutions that would adapt well with the overall underwriting process. From ensuring that the underwriting loan applications process had lending limits, making calls to USAA members to deployed team that was dedicated to underwriters and other heads, HCL Tech provided more than enough Six Sigma solutions.
Did the financial services company benefit?
HCL Tech went beyond providing delivery of services w.r.t cost, quality and operational efficiency, along with accuracy in all fields. From updating the tracker, providing exceptional notifications tool, to providing a new work flow diagram and a comment standardization tool, the technology firm enhanced the company's portfolio by multifold.