Bingo is one of the few, long lasting past-times that has just about managed to withstand the transition from doing most by hand, to doing things by mobile. While the bingo halls have been struggling since 2005, bingo, the game that arrived in Europe all the way back in the 1700s, has proved to remain popular with the public by changing its game style in order to cater to the youthful and exuberant mobile and technology age we are now well and truly experiencing. With that in mind, here are three reasons why anyone still planning a trip to their local bingo hall, should stay in and download the app instead.
Ticket Prices
The minimum ticket price in most bingo halls is around £2-£3, which, if you wanted to prolong gameplay, wouldn't allow you many games before you realise you have spent more than enough cash on number-daubing, to no reward. If you opt to play bingo online however, then you can buy tickets for as little as 5p and still receive rewards and jackpots of around £50! To make more sense of this, imagine you have £10 to spend on bingo. If you go to a bingo hall, you could play around five games, depending on prices, but if you played online or on your mobile, then you would be able to play hundreds of games before even coming close to running out of ticket money!
Time Waster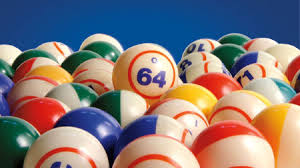 Downloading a bingo app, or heading to the web to play on the browser, likely only takes a few minutes out of your day. Going to the nearest bingo hall however, could take hours! You could find yourself stranded on a bus, stuck in traffic or even end up lost while walking (although if you do, you probably shouldn't be playing bingo anyway!). In all three of those situations, a great method to pass the time would be available; playing mobile bingo on your smartphone. For you see, once downloaded, it takes you just seconds to find yourself a virtual bingo hall to sit down in and start daubing off those numbers, leaving little time for boredom, frustration and annoyance.
Social Aspect
Although most of you will immediately jump to the real-life experience, when considering which option of bingo playing is the more sociable, but online bingo now has the means to rival any conversation, through the integration of online chat rooms. You can now converse with many other players in your bingo all simply by typing in a few words and you won't have to worry about shouting over the bingo-caller! Another benefit of playing online is that if you are a sore loser, or a gloating winner, your fellow competitors can simply choose your rage or successes fuelled chat presence and let's face it, if you win at bingo, it's hard not to gloat about it!