The exponential growth of mobile apps in the market, expecting more than 30,000 downloads in the upcoming years, has completely refined and re-defined businesses. The increasing popularity of mobile apps and their penetrations into everyday man's life evidently show there is a vibrant change in the trend. While smartphones improve the productivity of your personal comfort extraordinarily, the security and privacy cannot be overridden. In fact, there are surplus mobile apps that offer formidable security and safety to everyone when the need arises. So, let's discuss about the different kinds of mobile apps that offer credible support to you whenever you are in distress or danger.
The list of apps mentioned here would play a great deal in safeguarding your data as well as helps you when you are in distress.
1.Guardly Personal Security App: A fascinating security app that plays a great deal in helping out individuals when they face potential dangers! All you have to do is to create a designated personal security list in your mobile. Now, install this app in the mobile. Just tap the phone once when you are danger and app passes the alert to the designated contact list. So, all your beloved contacts will instantly know that you are in danger and would save you before things get worse.
2.Life360: This nifty app helps you find the beloved one's locations by adding each other to the app. The users can just add their locations where they are and can even write some notifications via custom message option offered by this app stating that they are safe. In case if you are expecting a guest, just add their names to the app and ask them to do so to know where they are now and how long it takes for them to reach your home. It is a simple but effective app for everyone.
3.First Aid & CPR: When are hurt in the workplace or elsewhere, using this app you could easily offer a first aid instantly. This app comprises incredible videos of first aid techniques and how to carry out it effectively. This app is extremely suitable for all kinds of individuals starting right from infant to elderly people. Useful app to have for!
4.Safetynet: Another workplace related app capable of foretelling the safety hazards that lies in the office premises. It compiles a safety analytics based on the safety standards in the office environment and most frequent accident occurring zones beforehand to avert workplace injuries effortlessly.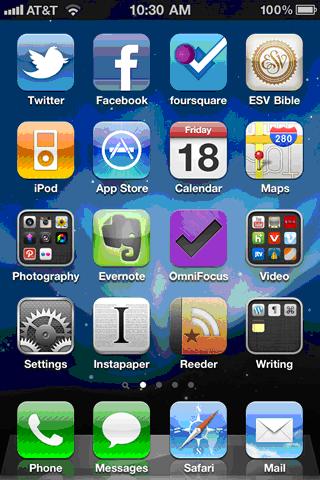 5.bSafe: As the name suggests it offers tremendous help and ensures the safety of the user. As it is available in the market as free as well as premium versions, people can pick the form they wish. However, going for the premium option is the best way as it offers a "follow me" feature which can be set against names of the guardians. They can easily follow you find the location of the person in trouble as it comes up with GPS-enabled system. So, try this app to stay safe from all kinds of physical threats.
6. DriveSafe.ly: It is an excellent app designed for preventing horrible accidents. Most accidents happen because of the concentration lapse due to texting or reading mails while driving. This app reads out all the mails and tweets from social media sites aloud and gets your response via voice. It helps a great deal in concentrating while driving.
7.Scream Alarm: Don't worry if you are a mute, you can save yourself quite easily with the help of the Scream Alarm app with ease. This alarm when triggered cries aloud in a woman's voice to grab the attention of the people nearby to notify that the user is in danger.
8.Predator Alert App: The best way to protect you from any intimidating person is by having this app. This simple app helps to take the picture of the mugger as well as location and emails the entire thing to the lovable one's mail box. So, the mugger will never escape prison as his photos with the user would speak a lot in the trial. I have just named a few apps that are designed for safety of people. In fact, there are millions out there in the space that could provide even more benefits to the users. I hope everyone enjoyed this article and benefited from the information provided here.