The society we live in is rigid and reserved towards accepting new things. This shows big when it comes to welcoming a new technology! The technology we see growing today, in any of the streams, is a result of compelling innovation and an equally positive feel towards it. The every-day technology we use today it a result of gradual acceptance that happened over a period, as a combined result of need-of-time, changed habits, propelled thinking and risen trend – the factors that make the unbending culture nod to a change. 
Look at the websites we see today. All businesses today either have a website or some online identity placed to help people visit them. Was it the same ten years ago? Things have changed drastically and the ideas that were never even considered possible by people are now a must-have for them.
The change is apparent and this comes quite prominent with the pocket communication technology – most commonly known as smart phones. Smart phones have grown eminently, consistently and invariably over the years. We have seen every dimension of it being made available to users all over the world. As a result, mobile applications we use today – we literally can't do without them and they are so much a part of our lives. We have seen them emerging from nowhere and they have created their own fine space in the evolved tangent of our lives.
A revolution in technology is defined by the moments where people leave their identities, traits and comfort aside, welcoming the new way of life.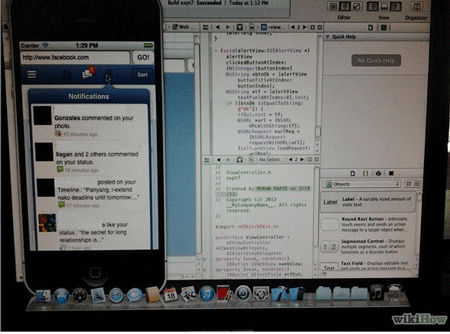 And this happens only with a technology that commits to real life needs – understanding the change and behaving to the situation in a way, where it helps the old depart while steadily and smoothly venturing in the new, most acceptably.
Initially being treated as just-another notch to technology empowerment, mobile apps ended up becoming the love of life of at least a billion people present on the planet. Well, clear credit goes to the idea first, which drove the thought to the right channel with impressive traits and sensible visages and the right doze of confidence to face the jury.
Secondly, the factor of innovation works enough of a trademark for mobile apps to sell off most impressively. The technology giants like Apple, Google, Research-In-Motion and Microsoft made it look easy with their premium efforts in the field. As a result, we are more than equipped with the pioneer devices and operating systems – and most importantly all this is happening to us more easily with every minute passing!
Lastly, all this arrangement is given the shape of a thing that we understand and can use to complement our needs through mobile app development. Mobile application development companies from all over the world made these apps possible and given them the status of being so desired. They stylized them, treated them with intelligence, packaged completely to present them in the form that is so desirous and defining.
With the authentic mobile app development endeavour, the whole idea is growing into a culture and making the world believe in this ever-emerging technology – helping us quite convincingly fall in line with this reassuring facet of technology, which mobile communication is!