For most individuals, meeting other people is usually an awkward or frustrating experience for them. Occasionally, people tend to conceal their true personalities and try to put across an image that they presume to be more interesting and attractive to others. With the Masked- Anonymous Dating application, the process of meeting up with other people can be set in an entirely different environment, where alter egos and masks are the main things that provide excitement.
In a nutshell, the app provides a social media platform that allows users to establish secret profiles and interact with people. With multiple profiles, users can interact with others however they like, which shall give them the opportunity to explore and experiment. Using a straightforward registration process designed to safeguard the users' security and privacy, users can install the app on their phones and immediately start dating others wearing mysterious and seductive masks.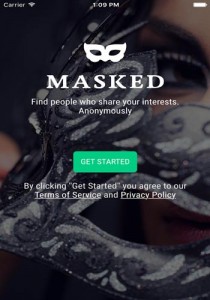 Using the app regularly makes it exceedingly simple to use because of its elegant interface, which makes the app much more intriguing as time goes by. Additionally, the app has plenty of unique features. It has a Discover button that allows users to find other interesting people around them. Other features include photo sharing and also a chat option that enables users to chat anonymously and may decide to share the details they desire. It also has a geo-location feature that offers the ability to find people based on their location. The multiple profile feature is a perfect opportunity to individuals who wish to take their experimentation to an advanced level.
The difference between this particular app and other dating platforms is its user safety functionality. On other apps, users tend to be worried about where their personal information may end up and also whether a malicious individual can gain access to it and perhaps use it against them. With this app, this is effectively resolved by numerous layers of security, which makes the app completely safe to end users.
Another thing that separates this app to other dating apps is that it is also a place for individuals who feel they are accepted by their sexuality. The app allows users to feel absolutely free to be themselves and in case they ever feel uncomfortable they can easily take their profile down and keep their other profiles active. Users may create multiple profiles exhibiting different aspects of their character or allowing them to subsequently have "multiple masks".
For download Click here