Being updated with your favorite sport is not only done through watching TV or listening to the radio. Today's cutting-edge technology makes sports updates possible on your iPhone. Sports apps available today can let you read sports stuff, news and events, digest scores and follow your favorite player. All these are right on the palm of your hands.If you are sports enthusiast, here are some apps that will keep you updated anytime, anywhere: 
1. Score Mobile – a free app that allows you to watch video clips, read stories and view scores on your favorite sports team. Say for example, you are dying to know a score of a current game but are on date with your girlfriend;Score mobile provides an interface that permits you to check on the latest updates on your iPhone. Thus, you can keep up with the action while enjoying your date.
2. Ultimate Bet Pro – Gambling can never be taken away in the culture of sports. With Ultimate Bet Pro app, you can keep track of your bets even while in the office, coffee shop or supermarket. Whether straight or confidence pick, parlay or straight bet, you can find useful information on who is on the winning end. Apart from the betting platform, you are also updated with the latest trends, weather reports and health information. One of the positive reviews about this app is that the user was able to communicate with a customer support service and get immediate replies. Priced at $2.99, the Ultimate Bet Pro is the best buddy for those who are into sports betting.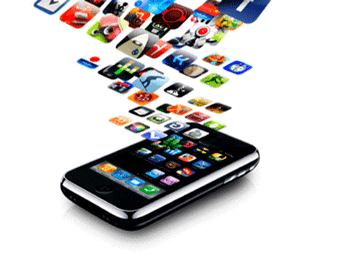 3. Yahoo Sportacular Pro –The Yahoo Sportacular Pro is an app similar to Score Mobile because it provides alerts and scores to the user. The difference is that users are able to gain access to the Yahoo ecosystem. Some users find this an advantage. This app has a paid and free version. For those who are interested in buying this app, you only need to pay $1.99. Take note that the free version is bundled with ads.
4. ESPN Radio – This free app allows you to listen to 'live' shows and events on your iPhone. In case you weren't able to watch latest sports shows, you can easily download the show on your mobile and watch it during your free time. ESPN is dubbed as the Worldwide Leader in Sports. Any information coming from this station is always accurate and reliable. Therefore, real time news and updates are what you can enjoy with this app.
5. Team Stream – This is a free app that provides current news about popular sport teams. If you are a fan of a particular team, this app is just perfect for you as you can get fresh information and current events about your favorite team. By setting a push notification on your iPhone screen, you can immediately get latest news information. Team Stream is a great add-on to your roster of sports apps.
6. Wikibot – A helpful app that can be added on your list of apps that enables you to get acquainted with the different types of sports in the world. In here you get information about rules and history of a particular game. Take note that Wikibotis linked with Wikipedia. Therefore, if you are used to reading Wikipedia facts, then Wikibot is a good choice of app. This app has a paid version which allows read-it-later queue, offline caching and iCloud syncing across your devices. For this, you need to pay $2.99. A free version can also be an option however, it lacks some relevant features.
Choose the right app for your iPhone and keep yourself updated with the world of sports. These apps are so convenient and user-friendly you can just tap on your iPhone screen and get what you need no matter what time of day and where you are.