With so many expenses and the cost of living going up each and every day, it can become quite difficult to keep track of your money. Managing money is not easy especially if you have a busy life. With the iPhone app "Budget Sense" however, it is very easy to manage your money. This app is designed to help you keep track of your money and manage it better. Budget sense acts like your free personal advisor. This app is designed to help you manage your money in an easy and beautiful way. Budget Sense has simple set of controls and an interface that is very straightforward. This not only helps you save money but time as well.
Features
Budget Sense is the best finance tracking app due to its amazing features. Apart from the straightforward interface and easy to use controls, the app has other incredible features that will benefit you in managing your money. One of these features is the summary mode of the budget. This feature basically gives you a summary of what you can spend in a week or a month taking into consideration your income, savings and bills. This feature is very important because it enables you to spend within your means. This makes every expense you make remain within your budget. Budget Sense app comes in two versions; the free version and the full version. The full version has more features that are also incredible. These include; Automatic Receipt Scanning, intuitive tip calculator and iCloud back-up and syncing.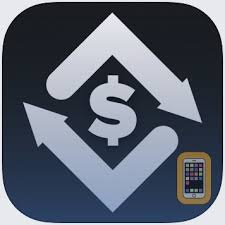 How does Budget Sense Work?
This app gives you an overview of your finances by using visual representations showing your spending and income.in order to give these representations, the app mainly focuses on three things that you do with your money each and every day. These are; the money spend, taken in and viewing of the money. All your required to do to get this app to give you the information you need is to insert the relevant numbers and get an overview of your present financial situation and what you need to do to stay within your budget.
What makes it stand out from other apps?
Budget sense is currently the highest rated iPhone app and is also the most popular app for finance management. This app stands out from other apps due to the fact that it has incredible features and a beautiful design. Apart from this, this app is very easy to use and is very interactive. With this app, it is very easy to achieve all your goals within no time.
To Download Click Here