Apple had already unleashed the big release of iPhone 6 and iPhone 6 Plus and the company is on way to generate billions. These will be the top tier phones by Apple ever launched in the gadget world. But, which one to go for; Apple had left people in confusion. Both of these smart phones are unique in themselves. So, just look at some contrasting features of these smart phones and decide which one to choose for your pocket.
Design
iPhone 6 and iPhone 6 Plus, both are made from aluminium. iPhone 6 is 6.8mm thick, while its big brother iPhone 6 plus is 7.1mm thick. Both of these iPhones come in grey, silver, and golden colors. The Apple logo is made from steel and the front is protected with toughened glass. iPhone 6 plus is bit too bigger to hold is pocket due to its bigger size.
Screen Size and Display
iPhone 6 has got a 4.7 inches screen with Retina HD LCD display of resolution 1334 x 750 pixel, while iPhone 6 plus comes with 5.5 inches LCD screen with resolution of 1920 x 1080 pixels and supports video optimization in landscape mode. Both smart phones are using IPS display technology.
Camera
iPhone 6 has got 8 MP camera with 1/3.06 inch sensor, f/2.2 aperture, true tone & LED flash and face detection. It's bigger brother iPhone 6 plus supports all these features and offers optical image stabilization. Though, both of them had an ordinary camera, but it is surely better than the camera of other devices. iPhone 6 plus will be having a better control over photos in low light conditions when compared with iPhone 6.
CPU and RAM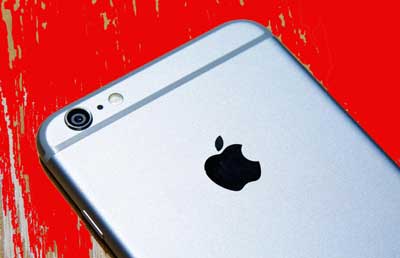 iPhone 6 and iPhone 6 Plus, both are powered with Apple A8 64-bit dual core processor. It is the new generation processor by Apple. The A8 processor on these smart phones is clocked at 1.4 GHz. Apple boasts that the new A8 processor offers 20 percent higher CPU performance and 50 percent more GPU performance as compared to A7 processor. The RAM will be of 2 GB in both the smart phones.
Storage Memory
Both the smart phones will be made available in three variants of 16 GB, 64 GB, and 128 GB. There is no difference in the storage capacity of both the devices. Apple had still not added an extra memory card slot to its new device keeping the system security in mind. If you wish a higher memory then you can choose the 128 GB variant of these smart phones.
Battery Life
When iPhone 6 is fully charged you can watch video for 11 hours and can do continue browsing for 11 hours to exhaust its battery completely. To exhaust the battery of iPhone 6 plus, you need to do 12 hours of continuous browsing and watch videos for 14 hours. Both the devices have good battery life.
Final Words
Both the smart phones are good at their place. Now its completely up to you, which one to go for. If you want a phone with bigger screen higher battery life then iPhone 6 plus will be the best option for you else iPhone 6 will the first choice always.
Demo: