More and more attention is dedicated to the problem of internet security every day, but hackers and other malware developers still manage to stay a step ahead of all measures taken to stop them. Incautious internet users are very much at the mercy of all kinds of threats on the internet, as they simply don't invest in their internet safety which leaves enough room for malware to spread like wildfire.
What Is Spyware?
Definitely one the most annoying and sneakiest malwares is spyware. You can never know from where will these buggers pop up, but they are virtually impossible to miss when exploring the internet. Unlike other viruses, that can be easily spotted and dealt with, spywares are called "spies" because they get into your system through some free software you downloaded and then wreak havoc throughout your computer. Not only do spywares record all you do on the internet, they can use that private information to whatever purpose they're programmed for, which can lead to serious security breaches. Apart from that, spywares often change your computer's settings and usually bring the performance of your device down. What's more, they can as they please redirect your internet searches and they frequently bring down your connections speed as well.
Before we get into the details of how you should deal with the spyware once it's already in your computer, we'll mention a few ways of prevention to help you not to fall victim to this pestilence if you've managed steering clear from it so far.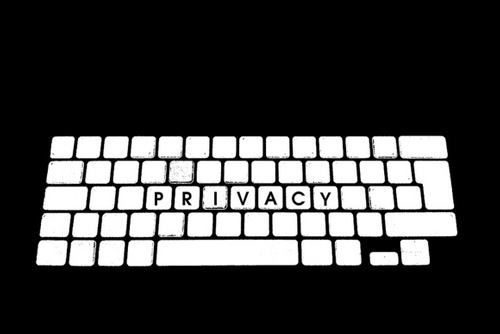 Spyware Prevention
Getting rid of spyware can be a complete nightmare sometimes, especially if you don't know what you're getting yourself into. Thankfully, there are simple ways to prevent spyware finding its way into your system. The most important one we'll mention first – approach downloading of free programs with alert. We don't say don't download at any cost, but be sure that the website you're downloading it from is safe.
Read the terms of agreement
Yes, this is incredibly tedious, but you need to know that you're not allowing piece of spyware to simply stroll in. A small hint – in the agreement, look for the details on sharing your Personally Identifiable Information (PII), which should never be shared with anyone.
Clickable ads are a no-no. You can look at these ads as a form of spyware seed that will be planted in your computer the moment you click on it. If you see too many pop-ups on the website you want to download something from, don't do it, spyware will come with it.
There are also counterfeiting websites that sell fake anti-spyware tools. If you fall for it and install one of these programs, once you scan your computer with it, you'll see hundreds of spyware threats, which is a complete nonsense. The whole point is to get you to want to buy their bogus program and in that way get your money and your private details.
Dealing With Spyware
First thing you should know once you've found out that there's a spyware in your computer is that they are made to keep out of sight and do their damage as long as they can.
Your number one weapon in fighting spyware should be your anti-virus. If you have a good anti-virus program that has proved its worth over time, then you can trust it to remove spyware threats as well. Antispyware will be a part of every good anti-virus package, and the ones that are used most are usually the ones that work best.  You should know that there are some very clever spywares that will block you from downloading antispyware tools, and this is when you should use USB devices to get the antispyware installation on your computer and then get rid of the spyware.
If it so happens that your anti-virus can't deal with the spyware, because you caught one the newest editions that aren't recorded by the antivirus databases. Here you can take on the manual approach, where you yourself scan through the processes of your computer, and different task managers can help you in this endeavor. Once the manager has finished scanning, you should take a close look at the processes happening on your computer and spot the ones that shouldn't be there. If you have a dilemma about some programs, because you don't know what they do, you can check everything on the internet. Once you've established which process is problematic, you can remove it, but be careful, as deleting it can sometimes be damaging for your device. The best way to approach this is to back up your important data or even better, set a System Restore point.
Rootkits are the nastiest form of spyware you can stumble upon. This malware can cause a world of damage, and it's practically invisible to most antispyware tools. They are programmed to parasite on some of your computer's most important programs, which is why you should consult a specialist to help you deal with this issue properly.
It might take some time to get rid of spywares in your computer, but you will notice significant improvements on your computer after you do. Stay always aware though that protecting your privacy is a never-ending task and you should address it seriously.
Author Bio:
Adam loves his job in web development and it shows from his articulate and informing articles published on wefollowtech.com. He lives in Dallas, loves his job, his friends and all the food in the world. Adam is 23, but still loves to play basketball like when he was 16.