There are many instances where we need to transfer our data from one DVD to another. However, the process is not as seamless as it should be. Moreover, there can be quality loss at times which completely ruins the whole purpose. You cannot compromise losing quality of your data for anything. Thus, great software to avoid that from happening and allowing an easy way to copy a DVD from an old one to a new one is WinX DVD copy Pro. But to be able to use the software with ease, you will need a helpful tutorial on how to copy/backup DVDs.
How to Copy an Old DVD to a New DVD without any Quality Loss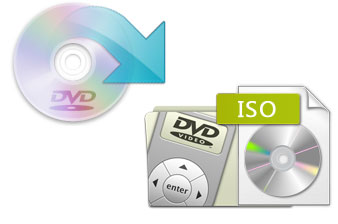 Let's take a look at the steps you will need to follow in order to copy old DVD to a new DVD with the help of WinX DVD Copy Pro. Once you download and install the software, you can follow the below-mentioned steps to 1:1 copy DVD to DVD:
Step 1: On the left side, there's a panel which includes many buttons assigned for carrying out functions. The top section will be Full DVD Disc Backup, under that there are several options but you need to select the first one which says, 'Clone DVD to DVD'. WinX DVD Copy Pro also offers the ability of backup DVD to ISO, DVD to MPEG2 file. 
Step 2: There will be options provided to select your source and target DVD towards the right side. You need to insert a blank DVD to your system's drive. Also, make sure that the target DVD that you are using is rewritable and has enough storage to accommodate what you are trying to copy. 
Step 3: In case you don't have two DVD drivers working at the same time, you will need to set the temp folder through the option provided below. The temp folder needs to be in a hard drive which has at least 9GB of free space available. If these conditions aren't met, you won't be able to proceed further.  
Step 4: For the final step, click Run button on the bottom right which will begin the process of copying DVD content from the old one to new one without any loss of quality. The process will take some time, around 20 minutes. After it ends, you will have a 1:1 cloned DVDs which you can play anywhere you like.
These steps are quite simple and will allow you to make a full DVD copy without any hassles. If you need any help, you can always contact the support team and they will ensure that you get your job done.
WinX DVD Copy Pro Pricing & Giveaway
Now that you know that the steps for creating a DVD copy are so simple with the help of WinX DVD Copy Pro, you will want to buy it. But as a surprise treat for its users, the brand is doing a WinX DVD Copy Pro License Key giveaway which costs $59.95.
This is a Halloween giveaway and is limited just for a few days so grab it before the deal ends. With this Halloween DVD Copy giveaway offer, you can also avail massive discounts for many other software tools by the brand including WinX DVD Copy Pro. 
About Digiarty Software:
With 11 years of experience in the industry, Digiarty is now a leader in personal and home-use video audio applications based on Windows and Mac OS. It provides fast and easy-to-use Mac DVD ripper/copier/creator, video converter, online video downloader, media player, iPhone file manager, video audio streaming app, etc.