Venturing into the world of entrepreneurship is a difficult path laden with innumerable challenges. Every entrepreneur must be well-acquainted with the changing trends of entrepreneurship. These changing trends include the constantly changing marketing strategies and technological advancements. Even the most successful entrepreneurs today,  go on to familiarize themselves with current trends and strategies.
Social media is one such advancement, which has made its foray into the business world. Are you one ambitious entrepreneur looking to carve a niche for yourself in the business world? If yes, read along to know how social media has influenced businesses all over the world and helped in making business startups successful.
Crowd funding for Business Start ups
If you have an amazing business idea but no money for investments, crowd funding is the ultimate amplifier for your business. It is an efficient way to disrupt and democratize access to capital. Crowd funding can also help in providing essential resources for successful, new businesses.
In order to make crowd funding successful, you need to look out for a social media platform that can help generate generous funds. You can ask your audiences for funding your business idea by giving them a reason to stay, and support your idea. You would need to build a proper fan and trust base. It would require patience, as it may take almost 12-18 months to achieve rewarding results. You need to brush up your social media skills, as almost 72% successful crowd funding campaigns attribute their success to social media.
Social Media Marketing
Social media marketing is the perfect marketing tool for successful business start-ups. It is imperative for all businesses to develop and come up with social media strategies. These strategies can help improve sales and promote your brand in the best possible manner.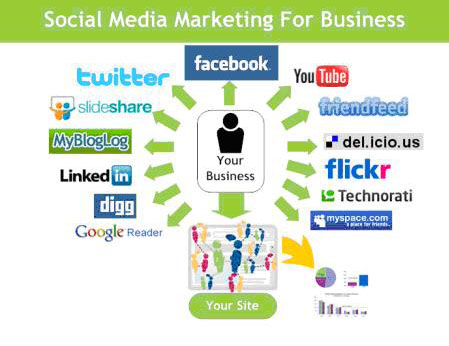 Research has shown that luxury brands with more Facebook fans have shown higher average sales than those without. It is not your fan page that drives sales directly, but your brand awareness reflected by the total number of fans or followers. These fans and followers later translate to sales in your business. Social media branding hence, accelerates brand awareness resulting in more sales.
Increased customer interaction
Increased customer interaction is synonymous to increased customer base, if you deploy the best social media tactics. Being more responsive to customers becomes possible with increased social media interactions. You need to identify and look out for your target audiences to reap benefits of social media interactions. Most business-owners active on social media believe that social media helps them stay connected with their customers.
While moving their businesses to better locations, some entrepreneurs were easily able to retain their customer base. While office removals were busy carting their stuff around, these entrepreneurs worked towards retaining their existing customer base. Even after moving their businesses, these entrepreneurs were able to increase clientele and expand businesses using social media.
Social media also helps in better customer interaction, and helps you look into the grievances of your customers as well. Make sure you make most of these interactions and help in augmenting sales. It is advisable to increase brand awareness and work towards better brand recognition. 
Entrepreneurs trying to harness the social media landscape are undoubtedly progressing without fail. It helps them understand grievances of their customers, and helps them get a genuine feedback. Social media has created a life-changing impact on business world. If you've still not adopted social media tactics, make sure you incorporate them into your marketing strategies soon. Research has also shown that entrepreneurs active on social media have seen a reported 20% decrease in delinquency of payments.