Nokia is a mobile phone company based in Finland, over the decades; Nokia has been manufacturing mobile phone products to meet the global communication needs.
Even though, Nokia slipped from being the number one on the market of mobile phone makers, but the company owns the largest share of the market in the developing countries. Nokia offers the cheapest and most affordable cell phone in the world. It's the favorite in markets like Africa and Asia where smartphone are used by only the big bux guys.
Unlike Apple and some other phone makers, Nokia releases a great deal of cell phones every year. This is to meet up the market per category, the high, middle and even lower class. Nokia offer cell phone as cheap as $20.
This year alone, a number of Nokia phone has released into the market and they differ by price and configurations.
Best Nokia Lumia products released in 2013
Nokia Lumia
625
This Lumia series is a smartphone for the average class, it can be gotten for a budget of around £200, it sport a 4.7 inch display with a resolution of 800 x 480 pixels, it arrives with an 8GB internal storage extendable with a microSD. The smartphone runs on Windows Phone 8 and powered by a 1.2GHz dual core Snapdragon CPU supported by a 512MB RAM. The Nokia Phone has a 5 megapixel camera.
Release date: July 2013
Nokia Lumia
520
This is another Nokia Phone for 2013, it averagely goes for £139, this is the cheapest Windows Phone 8 Nokia mobile, it has a 4 inch LCD display with 480 X 800 pixel resolution, it is powered by a 1GHZ dual core processor, has 512MB RAM, 5 megapixel camera, and 8GB internal storage with microSD slot for extension.
Release date: February 2013
You Might Also Like: Get Familiar With Latest Nokia Lumia 900
Nokia Lumia
620
The Lumia 620 opened the floor in January, it goes for around £150, it has a great build and design, it sports a 3.8 inch display with resolution of 480 x 800 pixels, a 8GB internal memory, with 512MB RAM, it is powered by 1GHz dual core Snapdragon, S4 CPU, it has 5 Megapixel camera and runs on Windows Phone 8 OS.
Release date: January 2013
Nokia Lumia
925
The Lumia 925 sports a 4.5 inch display with a resolution of 1280 x 768 pixels AMOLED, it runs on Windows Phone 8 OS, powered by a 1.5 GHz dual core Krait CPU supported by a 1GB RAM. It has an 8 MB PureView camera with dual LED flash. It is a smartphone with the big boys' budget of £499.
Release date: June 2013
You Might Also Like: Nokia Lumia 928 Price In India: The Invincible
Nokia Lumia
720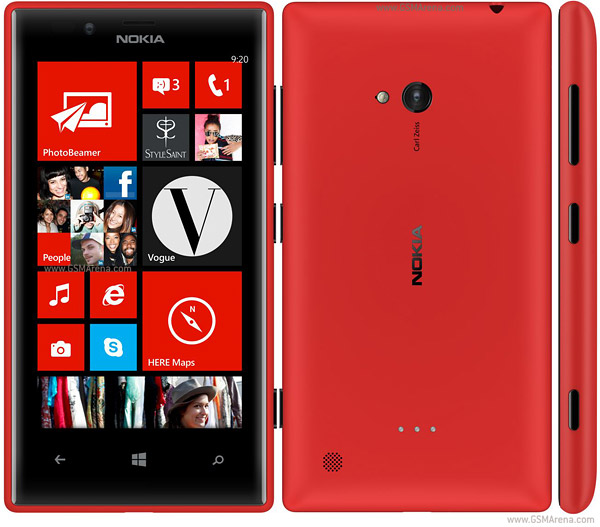 The phone goes for an intermediate budget of £249, it sports a 4.3 inch with 480 x 800 pixel IPS screen, powered by a 1GHz dual core Qualcomm MSM8227, runs on Windows Phone 8, internal storage 8GB expandable with microSD, unibody design, 6 megapixel camera with LED flash.
Release date: April 2013
You Might Also Like: Nokia Lumia 920 Review
Other 2013 Nokia Lumia products include the Lumia 820, and the new rumored Lumia 1020 expected to release later in the year.
Being a technology blogger, Olukunle discovers his passion for mobile phones, they seem to be gadgets that are coming to complement and if possible replace the PC in the nearest future. Give him a knock at twitter @OLUMOCHE