The moment you decide to be an entrepreneur, you should think about the gadgets and technology that will help you manage your day to day tasks and business operations. Here is a guide on what to buy when you are just starting up until you have an established small business.
For the Solo Entrepreneur
Smartphone
First of all, you need a smartphone. If you are still using a basic phone, now might be a good time to invest in a smartphone. You will need this to do your work while you are on the go. You don't need a smartphone with all the bells and whistles at this stage. A smartphone like the Samsung Rugby Smart Android is a good fit for your solo lifestyle. It is a robust phone that can withstand spills and drops and even temperatures from below zero to 160 degrees. This phone features a 3.7" touchscreen. As this is an Android phone, you can have access to different productivity apps.
Laptop
While you are in your home office, attending to documents and emails are best done with the use of a laptop. An Ultrabook from Toshiba is a sleek and portable laptop that will not cost you a lot. The Portege Z930 has a 13" screen that is wrapped in magnesium alloy. It has a spill-resistant keyboard. The specs are good enough to accommodate all the work of a start up entrepreneur.
Printer
From time to time, you will need to print documents, contracts, agreements and even flyers and brochures. As you don't have the budget (yet) to have these materials printed outside, you need a machine that can give you high quality printing. Take the HP Officejet 150 Mobile Printer for example. You can print, copy and scan using this machine. It is light enough at 6.5 lbs to be transferred to different parts of your home office. You can even take it with you as it fits nicely into a suit case. You don't have to worry about space in your office anymore as you can easily store this in a desk drawer. You can also plug it into a car adapter or connect to your laptop via Bluetooth.
For the Small Business Owner
Smartphone
Congratulations! Now that you have grown your home business to a small business, you probably have more on your plate. You have more tasks and more decisions to make. You probably even have staff now. This means that you need to upgrade your gadgets to keep up with your demands.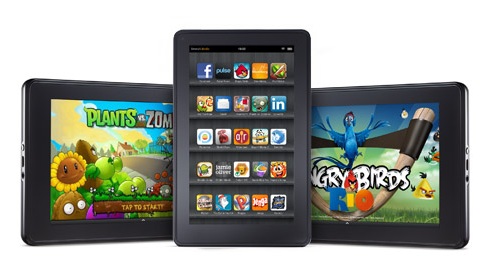 The iPhone 3GS may be an old model but it is still a great gadget to help you with your daily requirements. It is also a lot cheaper than the newer versions. You can even lend this to your staff as a company phone. It can't run all the new apps but you can use it for the most important tasks in your business such as emailing, web browsing and viewing documents.
Desktop
It's time to invest in a desktop that has a bigger capacity than your laptop. The iMac is a good investment at $1,199. It is a fast computer that has a big hard drive. Now that you have iPhones, you can easily integrate work with your desktop computer.
Tablet
It's also time to invest in a tablet for all those impromptu meetings outside the office. You can also use the tablet to make presentations or video conferences. What better way to complete your Apple family than with the iPad 2. You can also run apps that your iPhone cannot support with the use of the iPad. You can also get a mobile keyboard so you can work while on the road.
Technology and gadgets will always be business essentials. One simply cannot function without these things in today's world. It is important that you are equipped with good knowledge regarding your needs and the available products in the market so that you can invest wisely in a gadget, use it to its full potential and not break your company's budget.