What is favorite pastime? Is it watching movies? Watching video clips and movies is a popular way to spend your leisure hours. Thanks to computer system! It has brought a huge spec of entertainment world right into your living room. However, if you are tired of watching your favorite movie on a small screen, here is an opportunity for you.
Connect your PC system to HDMI TV and seek the pleasure of diverse TV shows and movies on a giant screen. The best online computer help are the perfect guides to assist with the connection setup.Connecting the PC to HDMI jack gives you the privilege to watch the computer contents with sharp precision. To add to your enjoyment, you can also watch online video streaming on this big screen, if you connect your PC system to a functioning broadband connection.
Setting the Connection between Your PC and HDMI TV
Firstly, turn your computer off and look for the cable that connects at the back of your PC and the monitor. The cable is found to be plugged in video card output. There might be a second port beside this video card output port. The latest PC systems can even have HDMI port.
Your next task is to select the suitable connection for the video output. If your PC is provided with an HDMI port, you have to simply connect the HDMI cable between your TV and PC. If there is no such port, you have to decide on some facts. Suppose your PC system have one video output which is used for the TV. In that case, you are required to purchase one fresh video card having HDMI or DVI output and install it.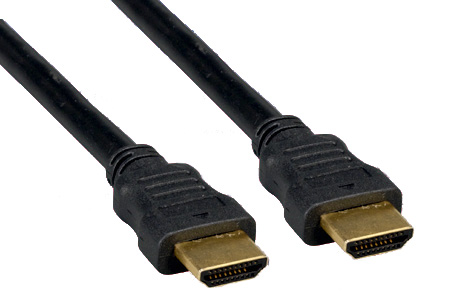 On the other hand, if you have DVI port, you need to have one DVI to HDMI cable for converting your PC's output to HDMI input for your television. Having a VGA output needs you to get a special device for converting the signals.
After this, set the HDMI cable connection between your computer and TV. If required, you have to install the right converter and adapter. If your PC system is not provided by am HDMI output, you have to connect the cord to HDMI adapter from sound card output since HDMI has both audio and video signals.Having set the connection properly, boot your computer and configure this new display.
For this, go to Start > select Control Panel > double click on Display icon > click Settings tab > configure display resolution > click Advanced button for setting up the refresh rate. Are you interested in using your HDMI TV as second monitor? Then, you are required to configure the way Windows will use this second monitor.
Generally Mirror mode is available where similar display is shown in both the screens. There is also Extended Desktop mode where both the monitors operate independently. When you are done with the whole process, reboot the PC system. Computer support engineers can effectively assist you in detecting and setting the connection.