Android is full of utility apps to make your day-to-day life simple. On Google Play Store, you can find an app for all your needs in one go. It allows you to find & download apps for free for different usage. It offers multiple utility apps to improve your device performance seamlessly. In this article, we have discussed 10 best utility apps for Android to improve your device performance.
Best Duplicate File Finder App
Duplicate Files Fixer: Duplicate Files Fixer works as a tailor-made tool to fit into all your needs. It helps you de-duplicate your Android device with the help of latest techniques and smart algorithms. Using this tool, you can find and clean identical files even from the remotest corners of your device. It is useful tool to reduce your file search time and improve device performance significantly. This amazing tool is compatible with Android, Windows & Mac.
Best Android Optimization App
Clean Master: Clean Master is an effective Android optimization tool that offers numerous useful features to help you optimize your device performance. It helps you find and clean all unnecessary files including residual files, cache files, and other junk files. It is useful tool to recover storage space and optimize Android performance. In other features, it offers antivirus features, private photo feature, Wi-Fi security, boost mobile, app lock, game booster, app manager, charge master and much more.
Best Security App
Systweak Anti-Malware: Systweak Anti-Malware works as a quick & reliable solution to provide thorough security to your Android device against all malware threats. It offers some unique and advanced features and keeps on updating its malware database to provide you real-time security against all latest virus threats. It offers various security & privacy features to offer you better performing device.
Best Launcher App
C Launcher: Use C Launcher to transform look and feel of your Android device. It offers unlimited customization and other useful features to enhance your device performance. It consumes minimal battery and offers instant mobile searches and UI customization. It offers various security features to protect your privacy from third-party apps. It offers numerous intuitive and user-friendly themes and wallpapers to customize your home device look.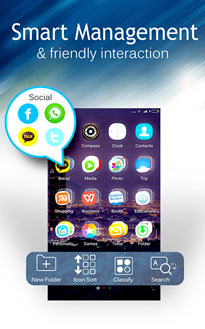 Best Photo Editor App
Pixlr: Pixlr offers over two million combinations of free filters, overlays, and effects. You can use this tool to make your regular picture look piece of art in no time. Further, you can share your edited images on social media accounts for better praise. It allows you to create photo collages, balance out color, layer multiple photos, stylize your image, make selfies beautiful and do much more. It even allows you to adjust the mood of your image with various overlays.
Best Cloud Storage App
Google Drive: Google Drive comes built-in on many Android devices to offer additional cloud storage. Using this tool, you can keep all your important files on cloud servers and easily access or restore them anywhere anytime. It allows you to view, edit files or leave comments on your files. Further, you can view files offline and use your device camera to scan paper documents. Here, you can search files by name or content.
Best Battery Saver App
DU Battery Saver: Du Battery Saver app allows you to boost your device battery performance with a one-tap process. It helps you find and fix all battery consumption related problems using effective techniques. It scans and finds all battery consuming apps and help you manage them well. In other features, it offers junk cleaner, battery saver widget, healthy battery charge, phone cooler, app protection, Wi-Fi security inspection, and much more.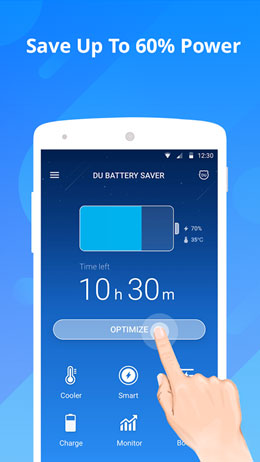 Best Game Booster App
Dr. Booster: Dr. Booster helps you clean RAM space on your Android device to boost gaming speed seamlessly. It offers floating boost button to instantly release RAM space to boost gaming speed. It offers real-time results by offering 1.2 times more speed when you play your favorite games. It allows you to organize your gaming apps on your device in a flexible manner. Further, it offers antivirus features to keep your device safe.
Best Android Weather App
AccuWeather: AccuWeather helps you keep a tab on weather condition in real-time. It offers minute-to-minute precipitation forecasts for next two hours with accuracy. It displays information like rain, ice, wind, snow, thunderstorm etc. It sends push notifications for all severe weather conditions in real-time. It even provides you weather information with current weather news and videos. It offers an accurate forecast for every latitude and longitude on the earth.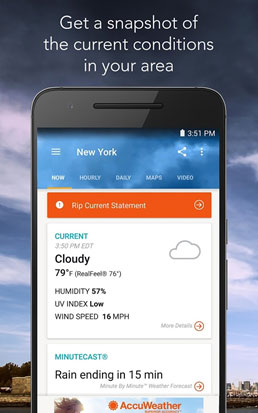 Best Password Manager
Dashlane Free Password Manager: Dashlane offers numerous security & privacy features to help you keep your data safe. It helps you create strong passwords for individual websites, generate new passwords, share password safely, manage security codes, manage passwords and do much more. It allows you to organize your unlimited passwords with one master password. It helps you create new passwords when needed.
Conclusion: Utility apps for Android helps you perform different tasks seamlessly and it helps you improve your device performance for better results. Google offers numerous utility apps for almost all your needs. Here, you can find security apps, optimization apps, launcher apps, game booster apps and much more for free. Using these apps, you not only able to boost your device performance but it also helps you save your time and efforts.
Author Bio:
Ankush Ameria is software analyst who loves to write on latest software and apps to boost system performance