Mobile phones have replaced the need of handling cash and pay by debit/credit cards. Mobile payments are simply inexpensive and these apps do not require some kind of special knowledge to operate, many businesses have adopted this new technology very quickly.
Integrating and increasing incentive programs
One of the big advantages of using a mobile phone application is the ability to integrate the loyalty and incentive programs in mobile applications. Customers does not has to carry coupons or ring cards on their next purchase, their information is saved in the mobile apps and on their next purchase they are introduced to new discount offers via mobile apps. This ease makes the customer purchasing more easily, making the customer brand loyal and make him return again increasing company's profit.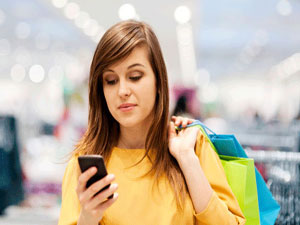 Convenience of payment via credit cards
People working from remote areas like farmers, truck drivers etc, were unable to accept credit card payments being only cash-business did not had enough customer base and generated less revenue. Once they started to accept payments using this amazing technology, more people were able to buy their products as customers with less cash use their credit cards to make payments. These small cash-businesses increased their customer base and their revenues.
Customers checkout
Customers find it very convenient while paying via mobile payment apps especially while they are shopping as their least favorite part is to stand in long ques to payoff for the items they want to purchase. Even the staff of the companies says that it becomes easy for them to handle customers in rush hours and they are then able to accommodate and provide quick service when customer chooses this mode of payment.
Following customers changing trend and stock levels
Coping up with customer changing fashion trends and checking inventory count to meet up demands has become quite difficult for small businesses. But using mobile payment apps, companies can follow up what their customer desires and create new innovations in order to meet customer needs and demands. These apps not only helps company to capture their payment information's but also enables them to learn their customers and use that information to improve their services. For example a company sells dairy product and seems that one of its product is sold quickly comparative to other products, they make sure that the product always remains in the inventory and meets customer demand, this quick response will help the company to generate more revenue and improve their services.
Save money on credit card fees
Some companies charges less per transactions then other companies, hence equates to savings of the company. Example of the company Square can be taken as the company pays 2.75 percent per sales transaction cost which is lower fee then associated with other credit card services.