At the most recent IT Infrastructure Operations and Data Centre Conference by Gartner, which was held in Sydney, professional analysts reported that a growing number of companies are considering the benefits of investing in data centre and storage infrastructure management equipment and tools. Conference chairman and Gartner's VP, Matthew Boon, shares his opinions on the recent trends of data centres in Australia. According to him, the advancements in technology has caused more Australian companies to find a more efficient means of managing IT while planning for their customers' needs.
Australia's Largest Data Centre Trends for 2013
For this year, we can expect Australia's shift towards converged infrastructure with networking, storage and servers all integrated and connected in one environment. For instance, the Canberra Data Centre offers a converged system that can promote a positive impact on the quality of data centres that companies are creating, including the segmenting of the infrastructure, process of cooling and powering these data centres.
More and more Australian companies are also debating on the issue whether it is imperative to transform their current centre or build a new one since many firms seem to experience limits in space. In addition to this concern, most companies are planning for the setup and overall design of their data centre for the next few decades to come.
The use of mobile devices and impact of mobility on the data centre are also considered a major trend in several companies in Australia. The goal is to enhance the capability of accessing corporate assets, accounts and relevant business information from any mobile device. There is also a massive push for analytics and its impact on data and storage, as these factors affect the type of infrastructure that organisations should adopt. However, Australian firms are also determining ways to ensure that these advancements will not create major security issues.
Possible Expenditures for New Data Centres in Australia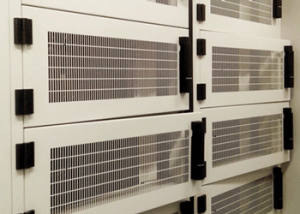 According to Gartner, the possible expenses on the Australian Data Centre is expected to reach up to A$2.09 billion in 2013, as a result of the convergence of networking, servers, and storage equipment. The overall cost is about 11 percent higher than the total expenditures in 2012. Although the cost of adopting new technology may be high, companies are considering the benefits of integrated infrastructure storage, networking and servers, which can also give them a higher return on their investment. With the slowdown of economy due to the global financial crisis, Gartner is also expecting out-of-sequence replacement cycles of these data centres in the country.
The Future of Cloud Computing in Australia
Australian companies are somehow on the lead, as compared to most nations, in terms of cloud computing and its functions to data centre technologies. For years, the country has always been keen on adopting the latest technologies and innovations in improving the quality of business and customer service. Virtualisation is one significant example that shows how Australia has led the pack when it comes to improvements and advancements in business processes. Hence, more organisations are discovering the benefits of virtualisation, and companies are planning how they can take it to the next level and opt for a public or private cloud infrastructure environment, as well as a combination of these two systems through a hybrid approach.
The Cloud Market in Australia
At present, about 30 to 40 percent of Australian companies have already established a foundation for cloud computing in the industry. In fact, a high percentage of investments by organisations is geared towards the adoption of private cloud infrastructure. By taking into account what successful companies in Australia have accomplished with virtualisation, they are thinking ahead and considering the shift towards a more extensive public cloud-style deployment. Moreover, the idea is to move towards an application-driven type of business environment.
There are some organizations, though, that are not keen on transferring their businesses processes and applications to the cloud. Major banks, for instance, are analyzing the possible drawbacks such as data sovereignty and legislation issues, so not everyone is going towards the public cloud infrastructure for their company. Nevertheless, we can expect more organizations to analyse further the benefits that the cloud market offers such as what most small and medium-scale businesses are doing as they adopt a public cloud-style environment related to the IaaS or Infrastructure-as-a-service that most enterprises are adopting.