Antivirus program is believed to be the lifeline of PC. It protects the PC from malicious attacks and other harmful viruses. Most of the antivirus programs work against the malwares. An antivirus program must be installed in the computer to enhance its security and protect it against the viruses. An antivirus program must be updated regularly to keep your PC more secure from the threats. Here is the list of 10 best Antivirus softwares for your PC. You must install one of them to your PC to get enhanced security against malicious threats.
It is an old veteran to the Antivirus market. This program is created by Girsoft from Czechoslovakia. It was established in 1992. It offers its customers with the best protection at an affordable price. This antivirus program is really very easy to install, have low amount of the false alarms, have low resource utilization, and the updates can be done automatically & daily. Though one of the drawbacks of this antivirus program is that it does not comes with a firewall with free version. It has three versions- free, paid, and the internet security version. It is highly recommended to use its paid version to see better results and getter better security. You can buy AVG 2014 Internet Security for $54.99.
Bit Defender had been in internet market since 2001 and had emerged as a leader in antivirus market. It has got a user friendly interface with best malware detection rates. It is very easy to install. It can remove the malware especially viruses without the user intervention. You will receive the updates daily. One of the only drawbacks of this antivirus is that it may slow down your PC. It is efficient enough to scan the malware and viruses. It reduces the entire cost of security of your PC and you can use if with ease. It was one of the best antiviruses of year 2013.
This is one of the most popular business antiviruses in Moscow, Russia since 1997. This antivirus company had created an effective antivirus and anti spyware engine. This antivirus is very popular in computer world. It provides your PC with real time defense against the virus and checks every program that had been installed. It has got a simple user interface, low false alarms, removes the viruses without the user intervention. It has got higher detection rates as compared to other antivirus programs. The software will be updated regularly. One of its drawbacks is that it may bog down your PC. This antivirus has got high detection rate.
Microsoft Security Essentials:
This antivirus software was created Microsoft in year 2008. It has got Windows Defender. It cannot work on Android and Mac PC. This antivirus has no frills and has got a basic set up. It is very easy to install and has got no false alarms. This will also not slow down your PC. It can remove viruses without the user intervention. You can receive the updates through Windows update. One of its drawbacks is that it has not got anti phishing protection. This antivirus program is best for the Windows user.
It is one of the recommended antivirus software. You can protect your PC from malware and other viruses using this antivirus program. This antivirus program is available for free as well as available in pro version. More than 200 million PCs and other devices are installed with this antivirus program. It even ensures that no virus enters your computer through your browser. No virus can enter your PC while you are downloading the files through internet using your browser. This antivirus software is even available for the Android users.
If you are looking for simple and light antivirus software for your PC then this antivirus will serve your purpose. It detects the spyware, rootkit threats, and virus effectively. It is one of the most outstanding antivirus programs in finding the malware. One of its drawbacks is that it does not include the e-mail scanner in its free version. After every update, this software will show advertisements, but you can easily disable these ads. You should try it once and see the effectiveness of this antivirus program.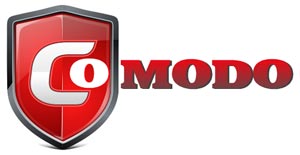 This antivirus program was started as commercial Antivirus software. This software has now been made available for free for commercial and personal use. This is also simple and light weight antivirus program. It does not affect your computer speed. It offers automatic updates, real time scanning, easily detects spyware & worms, and also provides you email scanning. The virus definition is updated regularly. Its immediate detection of spyware and viruses helps your PC to stay secured and protected.
Squared Free Now (Emsisoft Anti-Malware):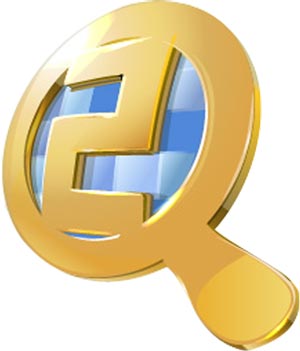 This antivirus software program is capable of detecting & removing the Trojans effectively. This antivirus program scans your PC for the viruses, Trojans, Adware, Spyware, Bots, Worms, and Dialers. Only drawback of this antivirus program is that this software has very large antivirus update size. It comes with virus as well as spyware protection.
This antivirus program is a free edition to the antivirus software from China. This program is very simple and user friendly. It runs low on memory. It can do every task that any other antivirus software could do. It provides security to your PC against worms, rootkits, Trojans, viruses, and other malwares. This antivirus program has got a great feature that provides compete protection to your account details. This is the best 'install and forget' program. It will update in the alternative days.
This is an all in one antivirus program that can protect your PC against the worms, viruses, Trojans, and other malicious threats. It also scans your incoming and outgoing mails. It provides you with automatic updates and on demand scans. One of its major drawbacks is that the free edition of this antivirus has a little support for the users. The updates are based with non priority that is very well needed to scan the viruses in real time.