With over one billion unique users, Android is giving tough competition to iOS. In many lucrative markets around the world, Android sells more units than iOS, and no business can ignore this platform while developing a mobile app. While you can disregard Blackberry and Windows Mobile, it is almost mandatory to create apps for iOS and Android devices, whether you are developing customer-facing apps or corporate apps for internal use. 
The Android operating system has evolved over the years to offer fantastic features and functionalities to Android mobile devices. This article will quickly highlight and review Android KitKat's most prominent features, and take a brief look at what the release of the new version of Android OS means for developers and businesses. 
Android KitKat Reviewed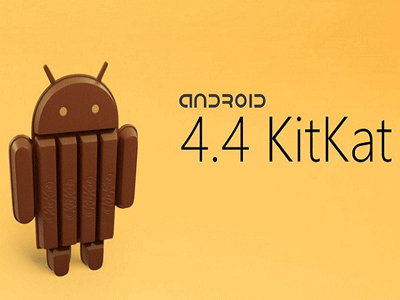 Named after yet another sweet, this operating system will definitely add sweetness to the lives of Android users. Google has always faced criticism for device fragmentation – too many old smartphones still run Android 2.3 Gingerbread.
In 2013, the market was flooded with several cheap smartphones. While most people with cheaper smartphones wanted the latest Android OS in their devices, they could not, owing to the low RAM in such mobiles. Google has shrunk the operating system, and KitKat can run on any smartphone with just 512 MB RAM. As a consequence, we can expect to see the number of Android users skyrocket in 2014. This may also help Android strike right at the root of OS fragmentation.
# Sophisticated Design and Form
With Android Jelly Bean, we saw Google take keener interest in the design of the OS. Apart from cosmetic changes like a new wallpaper, white menu bars, transparency and bigger icons, Android KitKat takes a few more steps in the right direction.
While it still has much similarity with the look introduced with Ice Cream Sandwich, one fresh design idea – minimalism driven by focus on content – is persists throughout the KitKat interface. Also, by removing system-wide colors, it gives more freedom to app designers to pick colors without worrying that they would clash with the default blue color. It is easily the most polished and complete design from Android up till now.
# 'Ok Google'
Voice search has been around for a while, but with KitKat, it becomes a lot easier. A user can say, 'Ok Google' while he is on the Home Screen or on Google Now and immediately say the voice command to initiate voice search or to order any other action.
# Deeply Integrated Google Now
Viewed on Nexus 5, one aspect of KitKat forces itself on your attention: the interface and the design invite you to search online. Google Now has been around for a while, and it is one of the best predictive search tools for mobiles. It has been integrated with every aspect of the mobile experience and you can access Google Now right from the Home Screen. Also, there are several location settings that users can choose from to get the best balance between convenience and privacy.
# Google Wallet: Tap to Pay
In the US, carriers could block access to NFC chips for payment, a fact that had made it difficult for Google Wallet to flourish. KitKat solves this problem by using HCE (host-based card emulation) that enables any app to access the tap-and-pay feature. As a consequence, a smartphone owner can access the tap-and-pay option through a number of apps.
# Innovative Phone App
KitKat's Phone App has a home screen without a dial pad. Users are expected to tap the contact or simply search for the contact through Google business search and call the contact directly from the search results! The wonderful thing is that it works well – you can find most of the online information and dial numbers for business.
Also, the contacts are not arranged alphabetically but by your preference: if you call a number frequently, it automatically gets the top spot. In addition, the app also takes a look at incoming calls, runs them through Google servers and give you a number of details regarding who the caller is. Users concerned about privacy have the option to turn off this feature.
# And Lot's More…
In addition to better design, NFC, Google Now and the ingenious Phone App, Android KitKat also has two powerful photo apps, a better email app, an Immersive Mode (allows you to hide system and status bars), and SMS support for Hangout.
What's special for Android developers?
Android KitKat 4.4 represents a big leap, and it is, without doubt, a solid update. Here are a few features and functionalities that will help Android app developers create more powerful apps:
Create leaner and more efficiency apps using a new API
Explore better NFC payment options through Host Card Emulation
Use Print Services to create print-enabled apps
Use Immersive Mode to design more beautiful apps
Use Screen Recording Utility to create walkthroughs and app tutorials
This is just a tip of the iceberg: there are several other features that enable developer to build better and innovative apps for Android, faster and with ease.
What Android KitKat Means for Businesses
Less than a couple of years back, many businesses chose to develop apps only for the iOS. But, Android has emerged as a very strong contender during the last year, and with Android KitKat's ability to power cheaper smartphones with lower RAM, nothing is standing in Google's way. We can expect Android mobiles to outnumber the iPhones numerically, even in markets hitherto dominated by the iPhone.
Businesses, whether the aim is to reach to a greater number of customers through apps, or boost organizational efficiency through internal apps, will have to build applications for Android as well as iOS. So, Android app development won't be an option – it will become a necessity.