Whether it is someone's birthday or you want to get a gift for the special man in your life, gadgets are often the perfect present.There's plenty of choice out there for all different tastes and budgets, but there's a catch; what do you get the man who is almost impossible to buy for?We all know someone like this and it can have you tearing your hair out in frustration, but these five ideas may just help you keep your sanity intact.
Google Nexus 7 Tablet
For too long the tablet market has been dominated by Apple. Well, that's no longer the case thanks to the arrival of a host of new, smaller but smarter tablets that offer a real alternative to the iPad.Kindle, Blackberry and Samsung have all come up with good 7 inch tablets but the best in the market has to be the Google Nexus 7.It's incredibly cheap for a tablet (Around £160), can pull of a host of neat tricks and doubles up as an e-reader.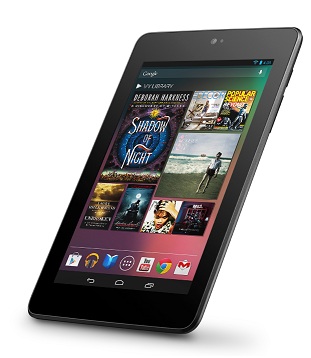 Samsung Google Chromebook
Another great gadget for the man in your life who is difficult to buy for, a Chromebook offers all the functionality of a fully-fledged notebook but deploys cloud memory instead of internal memory.
That pushes the price right down (around £220), means it hardly ever slows down and starts chugging like conventional laptops can a few years into their lives. Be warned though, without an internet connection they can become a little redundant.
Logitech Harmony 650
Most men like their visual and audio technology, and most will covet a television and sound system that would make your local Odeon feel slightly envious.The problem with that is that it can be pretty frustrating having numerous different remote controls for the TV, satellite box, DVD player, sound system and the rest.The Logitech Harmony 650 deals with that quite nicely – programme it using a Mac or PC and you have one remote control that can do it all. Relatively cheap, and likely to make him very happy indeed.
Motorola dp3400 radios
Indulge his inner child with a set of radios and you won't go too far wrong. Awaken his inner action man with a pair of Motorola dp3400 radios, which are rugged, have an excellent range and are perfect for activities like paintballing or long-range hikes.They won't cost you the earth, but they will take him back to when he was a small boy and pretended to be in the army with his best mates on those long summer days. Guaranteed to make him smile.
Samsung BD-E6100 Blu-ray player
Once again, anything to do with television and films and you are on safe ground, and when it comes to blu-ray players there are few better out there than the Samsung BD-E6100.At around £100 it represents excellent value and will offer you a beautifully crisp picture for all those film nights in you can both enjoy together. It can also play content through BBC iPlayer, Netflix, YouTube and more.